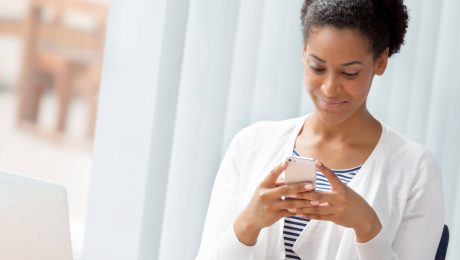 Ballywalter, population 2,027, lies on the Ards peninsula in Co Down.  Just smell the sea!
In the first full week (from 16th January) 72 patients used askmyGP to get help from the 5,200 patient surgery.  That's 20% shifting channel from telephone to online.  Since then it has risen closer to 30% and the effects are growing.
Practice manager Leah Larmour writes:
"I have to say over the last several weeks things have been really difficult in the Practice, both with the launch of the system and a few other issues going on. They didn't really settle until the end of last week when we had launched the online system and had a Practice meeting to discuss what further 'tweaks' the GPs wanted to make to the system. This week has gone much more smoothly so I will be submitting figures and patient surveys from the past week…
The online element getting up and running has definitely been a turning point and we are now feeling the difference we hoped for. All our telephone demand is dealt with the same day and the online requests the same day or following day depending on demand and what time the form was submitted. The patients are finding it easier to get through to reception as there no longer needs to be a rush to get through at 8.30 before all the appointment and telephone slots are filled (often this was by 8.50am)…
The system has massively improved access for our patients and made the workload more manageable for the GPs. I think it is important to note for other surgeries thinking of taking up the system that they may not feel the immediate positive impact that some have. If it does initially get more challenging it is most definitely worth persevering as the end results will be worth it with patients being happier with easier access and GPs feeling in control of their workload."
Patient feedback has been flowing too:
"Brilliant to get advice without taking up GP hours. Good that you can still see a GP when needed."  male 34
"Easy and efficient!  Highly recommend!!"  mother of child, 10
"I am very pleased with the practice's continuing efforts to make improvements to meet the increased demands placed upon it. A system such as this suits me much better than a frenzied rush to redial/redial/redial… at 8.30am to get medical attention. Thank you." female 37
Wednesday, 05 October 2016
Greenway Practice in Belfast launched a demand led system on 26 April 2016, initially with GP telephone response, adding the askmyGP online channel in July.  We look at the operational effects and quote GPs, staff and patients before and after the change.
Presented for RCGP Annual Conference, Harrogate, 6-7/10/16, but not as an official poster – the abstract submission date was months before the events took place.
All quotes are verbatim, either written or verbal.  My favourite is from Dr Andrew Courtney, "My stress has gone from one hundred to zero".