Saturday, 09 February 2019
I've been reflecting recently on what we mean by personal care.  NHS England's Head of Digital writes of the NHS Long Term Plan this week:
"… sets out an exciting ambition for care that is more personalised and tailored around the needs of the individual, enabling people to have more autonomy over their health and wellbeing.  It describes a future where people will be empowered to participate in their care using digital services that truly meet their needs, help them live better with long term conditions, target prevention and offer them a much more personalised experience."
No doubt the intention is good but I'm concerned that what we design and build should be grounded in the everyday needs of patients, and I don't hear them using that language.
We get over 500 patient feedbacks each week and one of the strongest themes is thanks to a doctor or nurse they name.
What we hear from patients if I could summarise in a sentence is:  "I need help with my medical problem from someone I trust."
For patients, personal care faces outwards, they are dealing with another person they know and trust.
"Personalised" seems to me inward facing, a digital experience where the technology is configured with my preferences and perhaps my medical history.  It might be clever and it might have value, but I'm not hearing from patients that they want autonomy, especially those who are most in need of help.
"Personal" brings us back to that question of continuity of care.  It's well documented to have fallen in recent years, but we also know that this is not inevitable.
Some I think seem to view continuity as a kind of spiritual nirvana, or a lost golden age where the family doctor had all the time in the world for everyone who dropped in to see them.
Back on earth, right now, it's a simple operational problem of "Can a patient needing help choose a named clinician?"
We've always made this possible with a validated list shown to patients, of all clinicians working today, and around 20 – 30% of patients make a choice.  But we've just introduced three improvements to make it easier both for patients and practices, since ease of use is the biggest driver of any change.
While the patient may only choose someone working today, they can now look a week ahead to see when their chosen GP is available (they always have capacity same day)
With our One Click Assign feature, a GP if named is starred so unless there's a reason not to, the assigner will, with one click, put that patient request in front of said GP.
Any patient can have a "Usual GP" set, if the practice wishes, so even if the patient doesn't choose, the assigner can see that GP tagged with an icon in the One Click Assign list.
The outcome is that we are hearing every day from GPs and patients who feel empowered.
There's a growing conversation on Twitter (follow @askmygp) from all sides, do take a look.
Dr Lis Flett writes "Accessibility, Continuity. Responsiveness. Compassion. From your own GP. That is what modern UK primary care needs."
Some years ago I heard former RCS President Clare Marx speak and I have often quoted her words, "We must make the digital, personal".  So true, and yet I wonder whether she has been heeded?
Perhaps to make this work we should look at it the other way round.
"We need to enable the personal with digital"
That's the task for NHS England's Head of Personal.
Regards
Harry Longman
PS  Data geeks, this is fascinating.  We've just published a study showing the age-specific adoption of online consultations.  Covering 10 practices in the period 1/1/19 to 8/2/19, n = 37,634 requests, it shows that for young adults 70% are now seeking help online rather than by telephone, and even up to 65 it's over half.  These are normal regular local digital first practices.
Chart and notes here:  Age specific adoption of online consultations.
PPS  4 new practices and another 30,000 patients covered last week, with Weston-super-Mare reaching half way in its project for the whole town.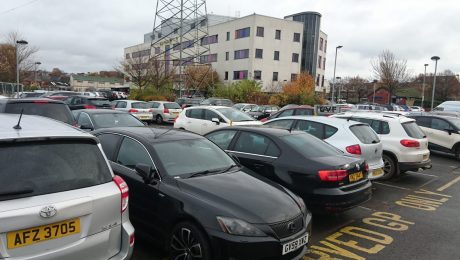 I'm sitting here in my shorts, tee shirt and sandals and it's the middle of October.  Yes, I'm in Leicestershire, for those thinking laterally, and I have a jumper on, but I felt it worth dressing up to make the point.
Unless you've already settled on Mars, you've noticed that it's significantly warmer than in your youth and while a fine warm week in October is weather rather than climate, we know the trend is one way.
The IPCC warned this week that our fossil fuel burn must fall more rapidly than we thought.  Policy must change, and behaviour must change.
We link our work with askmyGP directly to lower carbon use, because it saves travel to the GP surgery.  It's hard to measure the numbers with telephone consulting, but we have much better data now with some 10,000 patient requests via askmyGP each week.  Roughly 9,000 are for the GP, of which 6,000 are resolved remotely.  Say half would have involved a car journey of say 1 mile each way, that's 6,000 road miles saved – and we have only just started.
I'm optimistic that if we do the right thing, a lower carbon future can be a better one all round, and I'm glad to say the patients agree.
"Fantastic service, much easier to speak to GP whilst sitting in the comfort of your own home. Many thanks"  f 53
"So much better than getting in the car and visiting. Personal chat with my GP at a time convenient to us both." f 65
"I think the new system is excellent. Saves time and must give the doctor more time to see patients who actually need proper medical attention. Saves me from having to bundle my 1 year old son on a bus and come up for nothing. Love the new system!"
And why should patients have all the fun?  One of our practices has instituted a work-from-home-day for all the partners.  They are as productive as ever if not more so, one telling me she saves a 50 minute car commute each way.
GPs keep telling me they are terribly stressed, and I'm sorry we don't do counselling or mindfulness sessions.  All we can offer is to change the system, but consulting in slippers is quite nice.
Anyway, if you haven't yet seen it, listen mindfully for 25 minutes as
Warm wishes,
Harry Longman
PS.  When each request is completed, we invite the patient to leave feedback and about 5% do so.  The real time chart shows about 3 to 1 say the new system is better v worse, but one wrote this yesterday which was moving:
"It's more than better. This is revolutionary. No waiting to see a GP and the speed at which the service delivered is outstanding.
I've switched practices to Central….the doctors are way above my previous experiences with another practice"  m 67.
Another patient yesterday wrote the longest comment we've ever seen, an essay.  I'm going to publish it tomorrow, do look out.
*Featured image is one I took in a GP car park, the environmental consequence of "GP at scale".
Sunday, 16 September 2018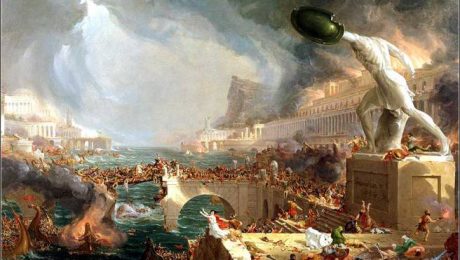 Have to say it makes one a little queasy to see the Secretary of State take the platform at a competitor HQ and tell they world he wants their product to be offered to everyone.  Taking a few shortcuts on procurement, open competition, evidence and so on, but then he's new.
Two things I share with Matt Hancock are his enthusiasm for how technology can help, and his frustration with the glacial rate of innovation adoption in the NHS (plenty of innovation does not equal high rate of adoption).
But we absolutely must see technology within the whole system context, which is why we call what we do "Systems thinking applied to general practice."
Mr Hancock might like to consider a few matters before handing over the jewel in the NHS crown to Babylon's GP at Hand:
– their patient profile is skewed to younger adults
– they've traded access for discontinuity of care
– their exclusions, agreed by NHS England, cover children, pregnancy, many chronic conditions, those who can't travel, pretty much most of the demand on GPs.
– taking out the above patients leaves remaining GPs with most of the work but much less of the income.
He's right that a quick query on an acute illness from the back of the ministerial Jag could and should be dealt with online (if appropriate) by the patient's own NHS GP.  But from the GP side, that's a very small segment of demand.
I fear a sinister side to the Babylon gig on Thursday:  BMJ reports that Ali Parsa is lobbying NHS England not to cut funding for "digital first" GP providers out of area.  Well he would say that, but having the SoS publicly tout your product is quite a nice negotiating gambit.
We aren't just going to rail at the darkness.  It would be lovely to have the endorsement of the SoS but until then, we'll let the evidence talk.
Practices running askmyGP serve about 8 times as many NHS patients as GP at Hand.
Last week they did 6,600 online requests, probably 3 times as many as GP at Hand (and twice as many as eConsult, who claim 500 practices now to our couple of dozen)
All patients had a choice of their own GP.
They are digital first but never digitally exclusive – patients are able to use the channel that works for them.
They get a faster service than Babylon can do, response in minutes and face to face same day.
No patients are excluded from the GP list or turned away.
Call it disruptive innovation if you wish, but we're disrupting the operating model, not the business or contracting model.  That's why GPs love it.
Parsa announced on Thursday another $100million investment into his company to be spent on AI, on top of the $60m already sunk.  I don't know whether this has been systematically reviewed, but it couldn't recognise my fungal toenail infection. More seriously, @DrMurphy11 has shown how it misses a "barn door PE".
I'm announcing today a secret weapon in askmyGP.  We call it HI.  It's used for every single clinical diagnosis and decision, and even better, it does care.  It can care for any patient, even one deaf, blind, lame, foreign, depressed and pregnant all at once.  It understands context, nuance, subtlety, ambiguity, the importance of relationships.  It even takes responsibility.
We work with over 100 GPs and I can tell you, each one is worth well over $1million.  So much we can't measure it.
Something else you need to know about GP at Hand, which is why they worry so much about funding per patient.  Their Achilles heel is operating costs, sky high, compared with regular partnerships offering digital first.  Drop me an email to find out how we know.
Our mission is to enable regular local GPs to outcompete Babylon, online, on quality, service and profitability.  We're showing how any practice can do it.  We're growing multiple times faster than GP at Hand, adding another 20,000 patients this week.
Someone will notice before long.  A GP copied me yesterday her invite to Mr Hancock to come and see askmyGP in action.
Game on, Babylon.
Harry Longman
PS A North East practice launched two weeks ago and has already blown my socks off as well as its own.  They've gone from a median 5 day wait to see a GP to median completed request in 70 minutes, and demand went down in week 2.
One of their 91 year old patients commented, "Excellent, this service should have come earlier"
GP Access Ltd, 70 Main St, Cossington, Leics LE7 4UW | Tel: 01509 816293 | askmygp.uk
To unsubscribe click here
No doubt your inboxes have been weighed down with the debate on the "2% pay rise for GPs".  Is it 2%, 1%, 3.4% or 4.2%?  Of course it's nothing of the sort.
It's a contract uplift to independent contractors.  If you buy a pencil, it comes out of your drawings.  If you save a pencil, it goes into your drawings.  I'm afraid the general public don't understand this, but never mind.
There is no perfect model and of course it has its drawbacks, but I think the ability to run your own business is one of the great strengths of UK general practice.  GPs have huge freedom to determine their own business performance, and therefore their profits and drawings.
Alongside improving patient service, one of our explicit goals is to make GP practice owners more profitable.  Some of you seem rather coy about this, strangely, but I see it in very simple terms:  why else would you pay us?
Because business owners take home the difference between income and expenses, they know that they can increase their incomes vastly more than 2% by investing in a machine to make pencils – I've over-extended the analogy.
Pencils are cheap but the expensive bit of the GP business is the GP.  So the game is to make the GPs 30% or 40% more productive.
We are drawing near to Hancock's Holy Trinity of "improving outcomes, helping clinicians and saving money"
Meanwhile there's a monstrous failure:  NHS England can't persuade enough foreign trained GPs to come here. They wanted 2,000 no doubt at vast expense, and they are under half the target.  They are looking in the wrong place.  We already have the GPs.  And by enabling them to be more efficient, and more profitable, we'll have plenty.
It is a national scandal that a developed nation should steal the trained workforce from other countries who may have far fewer GPs per head than the UK.
We can do better.
Regards,
Harry Longman
PS I loved this tweet earlier today from @dave_dlt "Heck of a day, 4 sessions down then one partner needing to get away unexpectedly yet 1650 building calm and quiet".
We are seeing partners shed locums and salaried sessions then still get away on time and enjoy the sunshine dividend.
Another week, another specification thumps onto the floor in front of my inbox.  NHS Blithering CCG* has copied down the questions from the last lot, added the requirement to integrate with local place-based cloud-enabled remote home visits by Longstay (Vietnam) NHS Telecare plc, and there, ta-da, is the blueprint for online consultations.
As I read through the same tired wishlist, my heart sinks.  Must have:
red flags (unsafe and cut patient use by around 60%)
symptom checkers to divert patients away (unsafe and patients hate them)
ability to book GP appointment (wastes GP time as 70% of patients don't need a face to face)
It goes on, and of course we aren't going to rewrite our software to meet this specification and thereby ensure it doesn't work.  What's missing from the list are many of the features which really do matter to patients and GPs, let alone any serious understanding of the journey of change which is much more expensive to deliver than software.
If the CCG has decided on a tick box procurement process, we've put ourselves at a serious disadvantage.  We run a permanent policy of not lying about evidence, rather presenting the raw data and letting the customers talk about the outcomes.  Worse still, we don't promise the moon unless we have clear technical and economic means of reaching the moon.  Overall disastrous.
So I'm going to ask you a genuine question, if you're in an English CCG, or a GP affected by the DPS procurement process through the ringfenced £45m online consultations fund, set up by Arvind Madan, former eCONsult chief executive:  should we pull out of the DPS?
CCGs can still procure askmyGP or any competing product via G-Cloud 10, and draw on the same £45m fund.  We are fully compliant on patient safety, information governance, security and so on.  But our product development is driven by the simple question "what works?" rather than "what is specified?".
It's a philosophy that has enabled orders of magnitude greater usage and value for patients and GPs.
What those tick boxes and essay writing competitions can never ask is whether it will do this.  Copied to me yesterday by Dr Barry Sullman, writing to another GP and he's delighted to share:
"AskmyGP is a revolutionary system, that has transformed my work/life balance. It is now normal for me to have breakfast, and tea with my family. It has also transformed care at the surgery, empowering patients, and creating efficient SAME DAY care.
But I don't want to talk hyperbole. I want you to come and see this on a live system, where you can see this really happening. I have recovered the cost of the system in 3 months, and I will continue to recover the cost many times over indefinitely until I retire. Let me show you the math when you visit.
This is the future – and doctors need this sorely as do patients."
So what do we do?  Advice welcome or if you like put it in public and comment online.
Harry Longman
PS Wales and Scotland do not suffer the same procurement blight as England and they are pulling ahead, as are English GPs investing in their own businesses for the return Barry mentions above.
*Blithering and its staff are an unregistered trademark of the great @jtweeterson, used without permission.  The genuine article is here.
Thursday, 25 January 2018
NHS England has trialled four digital versions of NHS111 in an attempt to shift channel from telephone to online.
An internal report dated December 2017 and obtained through HSJ reveals the astonishingly low take up of these heavily marketed pilots.   Download the full report here:
Data contained within the report shows the four trials covered a population of 7.5m for the period February to June 2017.  The total completed digital triages came to 8671.
A separate chart shows NHS111 telephone volume at around 1 million per month, for a population of 50m.
The digital trials covered around 15% of the population, and over the 5 months of the trial would see pro rata around (15% x 1,000,000 x 5 months) = 750,000 calls.
Digital triages therefore accounted for 8671/750,000 = 1.2%
We know that the digital option was heavily marketed in the four pilot areas, in the public domain, GP surgeries and through IVR messages.   We have no idea of the costs incurred.
We can see by comparing the charts that conversions from "I registered or downloaded the digital solution" to "I completed a triage" range from about 60% for Babylon and Sensely to 30% for Pathways and 10% for Expert 24.
Figures given on dispositions are compared to 111 phone triage dispositions and what is striking is the similarity.  Much is made of the 18% advised to self-care.  However, it is very disturbing to see 20% advised to call 999 or go to emergency.  Compared with GP audits of their demand, which they rate at around 0.5% as emergency, these are astonishing numbers.  Work we have analysed with a GP led OOH service showed GP disposition to ambulance at 1.4%.
Following the advice of the algorithms would multiply use of emergency services by a factor of 10 to 20.
Worse than this, we suspect that the low take up means the diseases entered are highly unrepresentative of the overal disease burden, and are likely skewed to conditions which are "easy to triage" and therefore less acute.
Given the above analyses, and if you knew the eye-watering costs incurred, what would you do?
Harry Longman
PS The conclusion of the report's author may surprise you, page 4:
The learning from these pilots supplemented with data from other health systems and from
other online services would continue to support the case for an online interface for urgent
care. This evaluation does not recommend one product over another but demonstrates that all
products have some similarities and differences but all products tend to support channel shift
and management of demand whilst providing patients with a good experience.
To gain further understanding of NHS111 Online and the impact on the health system, larger
data sets and linked data will need to be considered. Therefore, the expansion of pilots and
further analysis will enable a more robust evaluation.
Saturday, 02 December 2017
Do you find yourself getting asked for feedback the whole damn time?  Ever wonder what happens to it?  I admit to being the bloke who stood in the customs area at Luton Airport for 10 minutes, hitting the Friends and Family sad face just for devilment, but please don't do as I do…
I want to give you some insight as to how we use patient feedback because it's a big part of our development process and we have some rather good news to report.
The first thing is to get lots of feedback, make it very easy and quick to collect, without being intrusive.  So we give every patient the chance after they've sent their askmyGP request online.  They get two tick box questions and one free text.
The response has been huge, over 2,200 from nearly 20,000 patient episodes, a rate over 11% of users and it shows how much they care about their experience.
We read every one and mark it positive, negative, suggestion or other.  Other is mostly don't know yet, or issues with the practice rather than the software.  We get lots of suggestions which is useful.  Overwhelmingly the sentiment is positive, the strong themes being speed and ease of use.
The positives are uplifting but in a way they don't help as they don't tell you what to do.  We've been running at about 10% negatives, they can hurt, and sometimes they don't pull punches
"I absolutely hate this system. Too impersonal, takes too much time."
So we've taken a hard look at the themes and made a number of changes, some quite subtle, over the last few weeks.  Two weeks ago negatives fell to 7%, and last week to 4%.  It's wonderful to see.  Positives don't go up, but suggestions do as patients feel they have something to contribute.
Yeah, OK, I'll end on a positive note, this from a lady last week:
"Amazing service! It has improved my experience considerably. No more calling for 30 mins at 8am and a fast response from the doctors."
It's a team effort.  Biggest part of the experience overall is the speed of response from the practice and the care from GPs.
Last weekend I was in London and faced all over the Tube with Babylon's "GP at hand" adverts.  If you're worried about them bagging 150.000 patients, don't be.
You can do better.  Easy.
Harry Longman