Thursday, 21 February 2019
The Department of Health and Social Care published on 19/2/2019 its Code of Conduct for data-driven health and care technology.
Our response to the ten principles follows:
 Understand users, their needs and the context.  askmyGP users are broadly two groups, patients and providers which includes all GP practice staff.  Our design principles are for simplicity and ease of use, a difficult task when appealing to patients of all ages and abilities, both in general education and familiarity with online tools.  We cater equally for proxies (parents and carers), all gender expressions, and keep language simple to help those with limited English.  To assess our effectiveness we monitor age specific adoption by patients in each practice, and feedback from patients informs our development process.
Define the outcome and how the technology will contribute to it.  Our mission is to make it easier for patients to get help from their own GP, and easier for GPs to provide that help.  We measure attainment against this outcome by volumes, response and completion times, and measures of efficiency through resolution mode by providers.  We also collect and monitor patient feedback and present all measures to the provider organisations.
Use data that is in line with appropriate guidelines for the purpose for which it is being used.  We comply with all relevant legislation including GDPR, Data Protection Act 2018 and collect data only for necessary purposes.  Personal data is processed on behalf of providers (the data controllers), stored and transmitted encrypted and over the secure N3/HSCN network.  Anonymous data may be used for research and marketing purposes as allowed under the same principles.
Be fair, transparent and accountable about what data is being used.  All data is used in accordance with Caldicott principles, and the conditions are agreed by patients and providers.
Make use of open standards.  We support the use of open standards and wherever technically possible provide open links to others for legitimate interoperability reasons.  We use standard NHS number coding for any authorised data transfers. 
Be transparent about the limitations of the data used and algorithms deployed.  We collect and transmit plain text and other file formats between patients and providers, but we do not use algorithms to produce triage decisions or advice to patients.
Show what type of algorithm is being developed or deployed, the ethical examination of how the data is used, how its performance will be validated and how it will be integrated into health and care provision.  We do not develop algorithms.  We do offer a third party service with Isabel Healthcare, which uses a machine learning approach.  Our users may enter any number of symptoms, and be shown a range of possible conditions.
Generate evidence of effectiveness for the intended use and value for money.  Integral to our offer to all customers is standard reporting on usage, patient service, timeliness and efficiency through the use of askmyGP.  We provide an economic model (Loadmaster), configurable by each customer, which demonstrates their value for money.  We also conduct our own analysis of performance and value and may publish on this site and in other media from time to time.
Make security integral to the design.  From the outset of design, security has been built into askmyGP.  Key features include: 

N3/HSCN access required for all live patient data by providers. 
Encryption of all patient data in transit and at rest
Strength checked passwords required for all users.
Separate code and database for live and demo systems
Independent penetration testing and fulfillment of all comments raised.

Define the commercial strategy.  Our strategy is that self-funding customers should see a high rate of return from their investment, and do so from the date of launch (typically four weeks from engagement).  Growth is therefore not dependent on taxpayer funding, but on efficiency and financial savings generated through the use of our services.
Harry Longman, 21 February 2019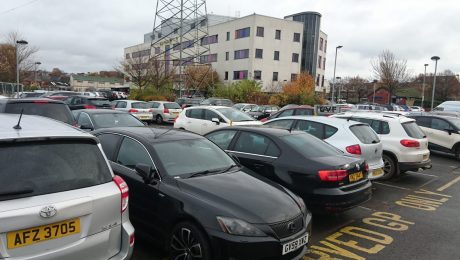 I'm sitting here in my shorts, tee shirt and sandals and it's the middle of October.  Yes, I'm in Leicestershire, for those thinking laterally, and I have a jumper on, but I felt it worth dressing up to make the point.
Unless you've already settled on Mars, you've noticed that it's significantly warmer than in your youth and while a fine warm week in October is weather rather than climate, we know the trend is one way.
The IPCC warned this week that our fossil fuel burn must fall more rapidly than we thought.  Policy must change, and behaviour must change.
We link our work with askmyGP directly to lower carbon use, because it saves travel to the GP surgery.  It's hard to measure the numbers with telephone consulting, but we have much better data now with some 10,000 patient requests via askmyGP each week.  Roughly 9,000 are for the GP, of which 6,000 are resolved remotely.  Say half would have involved a car journey of say 1 mile each way, that's 6,000 road miles saved – and we have only just started.
I'm optimistic that if we do the right thing, a lower carbon future can be a better one all round, and I'm glad to say the patients agree.
"Fantastic service, much easier to speak to GP whilst sitting in the comfort of your own home. Many thanks"  f 53
"So much better than getting in the car and visiting. Personal chat with my GP at a time convenient to us both." f 65
"I think the new system is excellent. Saves time and must give the doctor more time to see patients who actually need proper medical attention. Saves me from having to bundle my 1 year old son on a bus and come up for nothing. Love the new system!"
And why should patients have all the fun?  One of our practices has instituted a work-from-home-day for all the partners.  They are as productive as ever if not more so, one telling me she saves a 50 minute car commute each way.
GPs keep telling me they are terribly stressed, and I'm sorry we don't do counselling or mindfulness sessions.  All we can offer is to change the system, but consulting in slippers is quite nice.
Anyway, if you haven't yet seen it, listen mindfully for 25 minutes as
Warm wishes,
Harry Longman
PS.  When each request is completed, we invite the patient to leave feedback and about 5% do so.  The real time chart shows about 3 to 1 say the new system is better v worse, but one wrote this yesterday which was moving:
"It's more than better. This is revolutionary. No waiting to see a GP and the speed at which the service delivered is outstanding.
I've switched practices to Central….the doctors are way above my previous experiences with another practice"  m 67.
Another patient yesterday wrote the longest comment we've ever seen, an essay.  I'm going to publish it tomorrow, do look out.
*Featured image is one I took in a GP car park, the environmental consequence of "GP at scale".
Sunday, 16 September 2018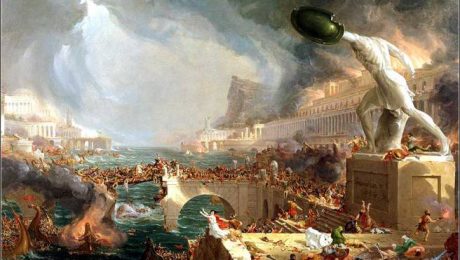 Have to say it makes one a little queasy to see the Secretary of State take the platform at a competitor HQ and tell they world he wants their product to be offered to everyone.  Taking a few shortcuts on procurement, open competition, evidence and so on, but then he's new.
Two things I share with Matt Hancock are his enthusiasm for how technology can help, and his frustration with the glacial rate of innovation adoption in the NHS (plenty of innovation does not equal high rate of adoption).
But we absolutely must see technology within the whole system context, which is why we call what we do "Systems thinking applied to general practice."
Mr Hancock might like to consider a few matters before handing over the jewel in the NHS crown to Babylon's GP at Hand:
– their patient profile is skewed to younger adults
– they've traded access for discontinuity of care
– their exclusions, agreed by NHS England, cover children, pregnancy, many chronic conditions, those who can't travel, pretty much most of the demand on GPs.
– taking out the above patients leaves remaining GPs with most of the work but much less of the income.
He's right that a quick query on an acute illness from the back of the ministerial Jag could and should be dealt with online (if appropriate) by the patient's own NHS GP.  But from the GP side, that's a very small segment of demand.
I fear a sinister side to the Babylon gig on Thursday:  BMJ reports that Ali Parsa is lobbying NHS England not to cut funding for "digital first" GP providers out of area.  Well he would say that, but having the SoS publicly tout your product is quite a nice negotiating gambit.
We aren't just going to rail at the darkness.  It would be lovely to have the endorsement of the SoS but until then, we'll let the evidence talk.
Practices running askmyGP serve about 8 times as many NHS patients as GP at Hand.
Last week they did 6,600 online requests, probably 3 times as many as GP at Hand (and twice as many as eConsult, who claim 500 practices now to our couple of dozen)
All patients had a choice of their own GP.
They are digital first but never digitally exclusive – patients are able to use the channel that works for them.
They get a faster service than Babylon can do, response in minutes and face to face same day.
No patients are excluded from the GP list or turned away.
Call it disruptive innovation if you wish, but we're disrupting the operating model, not the business or contracting model.  That's why GPs love it.
Parsa announced on Thursday another $100million investment into his company to be spent on AI, on top of the $60m already sunk.  I don't know whether this has been systematically reviewed, but it couldn't recognise my fungal toenail infection. More seriously, @DrMurphy11 has shown how it misses a "barn door PE".
I'm announcing today a secret weapon in askmyGP.  We call it HI.  It's used for every single clinical diagnosis and decision, and even better, it does care.  It can care for any patient, even one deaf, blind, lame, foreign, depressed and pregnant all at once.  It understands context, nuance, subtlety, ambiguity, the importance of relationships.  It even takes responsibility.
We work with over 100 GPs and I can tell you, each one is worth well over $1million.  So much we can't measure it.
Something else you need to know about GP at Hand, which is why they worry so much about funding per patient.  Their Achilles heel is operating costs, sky high, compared with regular partnerships offering digital first.  Drop me an email to find out how we know.
Our mission is to enable regular local GPs to outcompete Babylon, online, on quality, service and profitability.  We're showing how any practice can do it.  We're growing multiple times faster than GP at Hand, adding another 20,000 patients this week.
Someone will notice before long.  A GP copied me yesterday her invite to Mr Hancock to come and see askmyGP in action.
Game on, Babylon.
Harry Longman
PS A North East practice launched two weeks ago and has already blown my socks off as well as its own.  They've gone from a median 5 day wait to see a GP to median completed request in 70 minutes, and demand went down in week 2.
One of their 91 year old patients commented, "Excellent, this service should have come earlier"
GP Access Ltd, 70 Main St, Cossington, Leics LE7 4UW | Tel: 01509 816293 | askmygp.uk
To unsubscribe click here
No doubt your inboxes have been weighed down with the debate on the "2% pay rise for GPs".  Is it 2%, 1%, 3.4% or 4.2%?  Of course it's nothing of the sort.
It's a contract uplift to independent contractors.  If you buy a pencil, it comes out of your drawings.  If you save a pencil, it goes into your drawings.  I'm afraid the general public don't understand this, but never mind.
There is no perfect model and of course it has its drawbacks, but I think the ability to run your own business is one of the great strengths of UK general practice.  GPs have huge freedom to determine their own business performance, and therefore their profits and drawings.
Alongside improving patient service, one of our explicit goals is to make GP practice owners more profitable.  Some of you seem rather coy about this, strangely, but I see it in very simple terms:  why else would you pay us?
Because business owners take home the difference between income and expenses, they know that they can increase their incomes vastly more than 2% by investing in a machine to make pencils – I've over-extended the analogy.
Pencils are cheap but the expensive bit of the GP business is the GP.  So the game is to make the GPs 30% or 40% more productive.
We are drawing near to Hancock's Holy Trinity of "improving outcomes, helping clinicians and saving money"
Meanwhile there's a monstrous failure:  NHS England can't persuade enough foreign trained GPs to come here. They wanted 2,000 no doubt at vast expense, and they are under half the target.  They are looking in the wrong place.  We already have the GPs.  And by enabling them to be more efficient, and more profitable, we'll have plenty.
It is a national scandal that a developed nation should steal the trained workforce from other countries who may have far fewer GPs per head than the UK.
We can do better.
Regards,
Harry Longman
PS I loved this tweet earlier today from @dave_dlt "Heck of a day, 4 sessions down then one partner needing to get away unexpectedly yet 1650 building calm and quiet".
We are seeing partners shed locums and salaried sessions then still get away on time and enjoy the sunshine dividend.
Another week, another specification thumps onto the floor in front of my inbox.  NHS Blithering CCG* has copied down the questions from the last lot, added the requirement to integrate with local place-based cloud-enabled remote home visits by Longstay (Vietnam) NHS Telecare plc, and there, ta-da, is the blueprint for online consultations.
As I read through the same tired wishlist, my heart sinks.  Must have:
red flags (unsafe and cut patient use by around 60%)
symptom checkers to divert patients away (unsafe and patients hate them)
ability to book GP appointment (wastes GP time as 70% of patients don't need a face to face)
It goes on, and of course we aren't going to rewrite our software to meet this specification and thereby ensure it doesn't work.  What's missing from the list are many of the features which really do matter to patients and GPs, let alone any serious understanding of the journey of change which is much more expensive to deliver than software.
If the CCG has decided on a tick box procurement process, we've put ourselves at a serious disadvantage.  We run a permanent policy of not lying about evidence, rather presenting the raw data and letting the customers talk about the outcomes.  Worse still, we don't promise the moon unless we have clear technical and economic means of reaching the moon.  Overall disastrous.
So I'm going to ask you a genuine question, if you're in an English CCG, or a GP affected by the DPS procurement process through the ringfenced £45m online consultations fund, set up by Arvind Madan, former eCONsult chief executive:  should we pull out of the DPS?
CCGs can still procure askmyGP or any competing product via G-Cloud 10, and draw on the same £45m fund.  We are fully compliant on patient safety, information governance, security and so on.  But our product development is driven by the simple question "what works?" rather than "what is specified?".
It's a philosophy that has enabled orders of magnitude greater usage and value for patients and GPs.
What those tick boxes and essay writing competitions can never ask is whether it will do this.  Copied to me yesterday by Dr Barry Sullman, writing to another GP and he's delighted to share:
"AskmyGP is a revolutionary system, that has transformed my work/life balance. It is now normal for me to have breakfast, and tea with my family. It has also transformed care at the surgery, empowering patients, and creating efficient SAME DAY care.
But I don't want to talk hyperbole. I want you to come and see this on a live system, where you can see this really happening. I have recovered the cost of the system in 3 months, and I will continue to recover the cost many times over indefinitely until I retire. Let me show you the math when you visit.
This is the future – and doctors need this sorely as do patients."
So what do we do?  Advice welcome or if you like put it in public and comment online.
Harry Longman
PS Wales and Scotland do not suffer the same procurement blight as England and they are pulling ahead, as are English GPs investing in their own businesses for the return Barry mentions above.
*Blithering and its staff are an unregistered trademark of the great @jtweeterson, used without permission.  The genuine article is here.