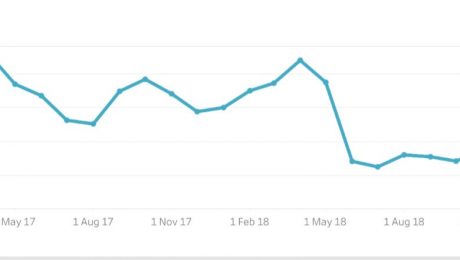 It was a tweet from a regular GP partner (yes, they're all special).
It was last Sunday lunchtime.  Why then?  For fun.  For sharing.  For sheer joy and pride in work.  For having something to say.
It had the image of a runchart, that simple device which is still the best way to show what happens to some characteristic over time, this one monthly from Feb 17 to Feb 19.
Now what's remarkable about the characteristic is that it's "Average days waiting to see GP".  That may seem obvious enough to a patient (oh yes, we're all patients) but this was from a GP.
If you've noticed in all the medical press, Pulse, GP Online, BMJ, NHS England and so on they all harp endlessly about the pressures of workload, stress, burnout, early retirement of GPs and so on, but nairy a word about patients.
Now here's a GP doing data about what matters to patients.  How long to get help.
I can almost feel that defence welling up inside you "It's not the only thing that matters to patients!".  Yes, we know it's not the only thing, what also matters is the professional care they receive, and for many relational continuity with a named GP.  But there's no point in praising the wonderful professional care which patients can't actually get.
Everyone knows the single biggest theme in the general media concerning GPs is the time waiting to get help, and in our own surveys of practice staff, the dominant theme is the difficulty in giving patients the help they need soon.  Equally, the dominant theme by far in our patient feedback is gratitude for the speed of response.
Yet nobody is measuring the waiting time, what matters most to patients.  Where are you NHS England, Scotland, Wales and NI?
We must turn to the story in the data.  From Feb 17 to May 19 it starts with a range between 2 and 5 days wait, variable in such a way that stats geeks call "out of statistical control".  Others would say it's all over the place.
Then it changes completely to a new mean of 1.5 days with random variation of +/- 0.3 days.  This is in statistical control.
If you aren't curious yet, there's more.  Discussion follows where the author Dr Dave Triska of Witley & Milford Surgery is asked what extra resources he needed to achieve this.  "Mmmm we didn't recruit anyone, in face we lost 6 sessions as we changed over due to retirement"
There's no shortage of GPs here – they've saved a whole one.
What about personal care, stress?  "It's a pleasure most days to give people what they need – rarely overrun now even with 30mins with people dotted through the day"
So some patients are getting half an hour.  And by the way, we know they achieve 91% continuity, choice of named GP.
People, this is history in the making, I don't know how it will be looked on in the future but I'm calling it:
The Tweety of Witley & Milford 2019
Be the witnesses.
Harry Longman
01509 816293 / 07939 148618
PS Welcome to see how patients interact with askmyGP on our Bramley Demo Practice.
To experience the GP side, start with our free online demo.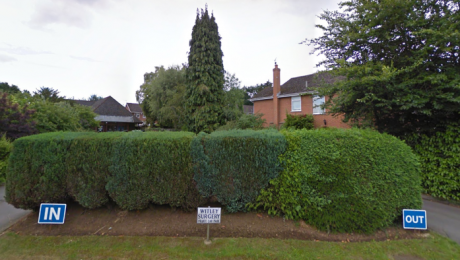 This was launch week at Witley and Milford Surgeries, serving 11,200 patients in Surrey.  Dr Dave Triska is their change leader and it seemed best to record it in his own words.  All I've done is copy everything he put in the public domain, on Twitter @dave_dlt:

He starts on Weds 6th June:

Currently in the middle of the best working week of my career with @askmygp

Third day with @askmygp . Every single person who wanted to see me did. Had lunch, tea breaks. Saw colleagues. More relaxed seeing patients. Held fort alone for PM, no dramas.

Day 4 with @askmygp . Demand easing off now, clear slots throughout the day. No one turned away

Day 5 of @askmygp. Demand dealt with (its Friday!) by 0920. Oldest user 91. 

@askmygp day 5. Quickest response 30s today, having mid morning catch up with my team. Patients happy, staff happy. No wait.

Day 5 @askmygp . Patient seen and sorted for painful condition within 30 mins contacting surgery. "I didn't believe it could be true, I'm converted"

Day 5 @askmygp . Lunch eaten. Catching up with patients I need to, because I have time.

End of 1st week with @askmygp. Busy but manageable, all patients helped. New way of working to get used to but thrilled practice team and thrilled patients

———

Usually it gets better so things are looking pretty good so far!

We keep talking about a (very short) journey of change, and immediate benefits, so it's very encouraging to us when people tell their own story like this – though there are bound to be bumps too.

Funny how GPs are always asking us whether they can visit somewhere or speak to someone and we do our best but… there are limits.

So I'm doubly delighted that Dave has agreed to join us for the webinar next Thursday 14th June at 1pm.

I've scratched the previous agenda on (boring but important) return on investment and we'll hear about how it feels on the front line at the head of the peloton.

Sorry to mix metaphors but I'm trying to combine former Army medic and mad cyclist references!

Anyway, it will be real, immediate, warts and all.  Lots of folk have told us they get most value hearing direct from GPs.

Click below to book now:

Webinar Thursday 14/6 1pm:  Witley and Milford Launch – as it happens, with Dr Dave Triska.

Kind regards

Harry Longman

PS Now much more detail on a 45 minute webinar recording

Resources:

Want to get started now?  Pathfinder:  Could you be ready to change?Practices in the north west, Wales and London have started the process this week.

Last week's webinar, Dr Chris Thompson pres to Leics CCG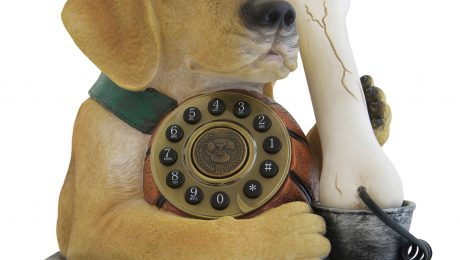 This time yesterday I was in Plaistow, East London and while Cockney rhyming slang is spoken in these parts, you are as likely to hear any of a dozen East European or South Asian languages on the street.  It's quite deprived and extraodinarily diverse.
I was visiting Balaam St Surgery.   As anyone knows in general practice, it is pandemonium first thing in the morning when the phones go over.  So here's what Nihul on reception told me:
"We only had three phone calls between 8 and 9 this morning"
That dog and bone just lay there.
Practice manager Divya came out to ask what was not going on.  This is week 7 and the numbers have subsided as they keep giving out the same message:
"Do you have an email address?" – yes
"Do you have a smartphone or internet?" – yes
"Can I tell you about a shortcut to get help from the GP?" – yes
Then they show them the practice website, click askmyGP and take it from there.  80% of demand is now online.
Barry Sullman the GP was working from home that day for family reasons, had all 25 askmyGPs directed to him via VPN and messaged or called them from the home office, bringing some in to see the GP on site.
He tells me Monday – Tuesday are hard work, Weds was fine, he looks forward to Thursday – Friday.  This has never happened before.  He's saving money, doesn't need locums any more, takes the kids to school.
While Pulse moans on about GPs turning patients away, Barry is recruiting patients.  He keeps telling me "It's digital triage.  There isn't the strain of telephone triage.  This is the future of the NHS."
The thing I find difficult is that when I report what they are telling me in their own words, people say it's too good to be true therefore it isn't true.
That's really sad, because while GPs are sitting there moaning and disbelieving, their most profitable patients are turning to GP at Hand to get a service far worse than what Barry and his team are providing from their own local surgery.
Spend 5 minutes in reception when it opens tomorrow morning and see what you could say goodbye to.