Saturday, 16 February 2019
Dear colleague,
"Private providers could grab unlimited share of GP consultations online" runs the heading in GP Online.
"Babylon GP at Hand given green light to expand NHS services into Birmingham" – to the usual outcry from BMA.
"All patients to have the right to video and online consultations by April 2020".  Have I got the right April?  Why is it always April?
Let's look at what GP at Hand have actually done in their 18 months of operation.  At a cost of blanket advertising around the capital, they have recruited just 40,000 or one in 200 Londoners to their video-led service.  I hardly think this merits the cries of barbarians at the gates.
But as we know people are led by feelings much more than facts, and all the headlines are designed to scare you.
They want you to feel threatened, that your livelihood is at stake.
They want it to "feel like" extra work – because anything ordered by the government must be extra work.
They want you to "feel like" you are being bullied into change, you'll have to be different, and you don't want it to be different, you didn't sign up for this, and what do they know about your real work?
It's a shame because very few GPs have considered the possibility that with the right design, digital first could enable you to be a better GP, providing a better service for patients with less work.
A practice we've worked with for eight months now is Witley and Milford, and some of their GPs were discussing the outcomes on Twitter this week.  They are one of our fastest operators, with a median time to complete patient requests of 48 minutes (that's all demand acute/routine whatever, and that's completed, not just first response).  They are also one of our highest for continuity, with 94% of patients who made a choice being helped by their chosen clinician.
All they have done is understood demand and flow and organised themselves around those principles.  With over half their demand arriving online, they are a digital first practice, and it's a joy to be a GP or a patient.
Many sage commentators tell us of the trade off that must inevitably be struck between Access and Continuity.  I tell them Witley and Milford.
Best regards,
Regards
Harry Longman
01509 816293 / 07939 148618
GP Access Ltd, 70 Main St, Cossington, Leics LE7 4UW | Tel: 01509 816293 | askmygp.uk
To unsubscribe click here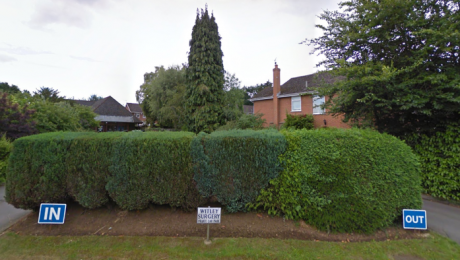 This was launch week at Witley and Milford Surgeries, serving 11,200 patients in Surrey.  Dr Dave Triska is their change leader and it seemed best to record it in his own words.  All I've done is copy everything he put in the public domain, on Twitter @dave_dlt:

He starts on Weds 6th June:

Currently in the middle of the best working week of my career with @askmygp

Third day with @askmygp . Every single person who wanted to see me did. Had lunch, tea breaks. Saw colleagues. More relaxed seeing patients. Held fort alone for PM, no dramas.

Day 4 with @askmygp . Demand easing off now, clear slots throughout the day. No one turned away

Day 5 of @askmygp. Demand dealt with (its Friday!) by 0920. Oldest user 91. 

@askmygp day 5. Quickest response 30s today, having mid morning catch up with my team. Patients happy, staff happy. No wait.

Day 5 @askmygp . Patient seen and sorted for painful condition within 30 mins contacting surgery. "I didn't believe it could be true, I'm converted"

Day 5 @askmygp . Lunch eaten. Catching up with patients I need to, because I have time.

End of 1st week with @askmygp. Busy but manageable, all patients helped. New way of working to get used to but thrilled practice team and thrilled patients

———

Usually it gets better so things are looking pretty good so far!

We keep talking about a (very short) journey of change, and immediate benefits, so it's very encouraging to us when people tell their own story like this – though there are bound to be bumps too.

Funny how GPs are always asking us whether they can visit somewhere or speak to someone and we do our best but… there are limits.

So I'm doubly delighted that Dave has agreed to join us for the webinar next Thursday 14th June at 1pm.

I've scratched the previous agenda on (boring but important) return on investment and we'll hear about how it feels on the front line at the head of the peloton.

Sorry to mix metaphors but I'm trying to combine former Army medic and mad cyclist references!

Anyway, it will be real, immediate, warts and all.  Lots of folk have told us they get most value hearing direct from GPs.

Click below to book now:

Webinar Thursday 14/6 1pm:  Witley and Milford Launch – as it happens, with Dr Dave Triska.

Kind regards

Harry Longman

PS Now much more detail on a 45 minute webinar recording

Resources:

Want to get started now?  Pathfinder:  Could you be ready to change?Practices in the north west, Wales and London have started the process this week.

Last week's webinar, Dr Chris Thompson pres to Leics CCG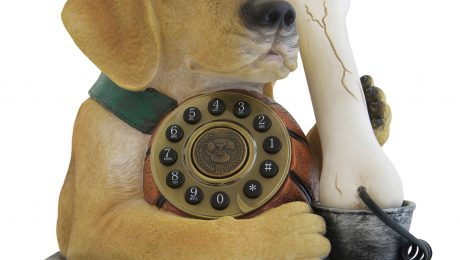 This time yesterday I was in Plaistow, East London and while Cockney rhyming slang is spoken in these parts, you are as likely to hear any of a dozen East European or South Asian languages on the street.  It's quite deprived and extraodinarily diverse.
I was visiting Balaam St Surgery.   As anyone knows in general practice, it is pandemonium first thing in the morning when the phones go over.  So here's what Nihul on reception told me:
"We only had three phone calls between 8 and 9 this morning"
That dog and bone just lay there.
Practice manager Divya came out to ask what was not going on.  This is week 7 and the numbers have subsided as they keep giving out the same message:
"Do you have an email address?" – yes
"Do you have a smartphone or internet?" – yes
"Can I tell you about a shortcut to get help from the GP?" – yes
Then they show them the practice website, click askmyGP and take it from there.  80% of demand is now online.
Barry Sullman the GP was working from home that day for family reasons, had all 25 askmyGPs directed to him via VPN and messaged or called them from the home office, bringing some in to see the GP on site.
He tells me Monday – Tuesday are hard work, Weds was fine, he looks forward to Thursday – Friday.  This has never happened before.  He's saving money, doesn't need locums any more, takes the kids to school.
While Pulse moans on about GPs turning patients away, Barry is recruiting patients.  He keeps telling me "It's digital triage.  There isn't the strain of telephone triage.  This is the future of the NHS."
The thing I find difficult is that when I report what they are telling me in their own words, people say it's too good to be true therefore it isn't true.
That's really sad, because while GPs are sitting there moaning and disbelieving, their most profitable patients are turning to GP at Hand to get a service far worse than what Barry and his team are providing from their own local surgery.
Spend 5 minutes in reception when it opens tomorrow morning and see what you could say goodbye to.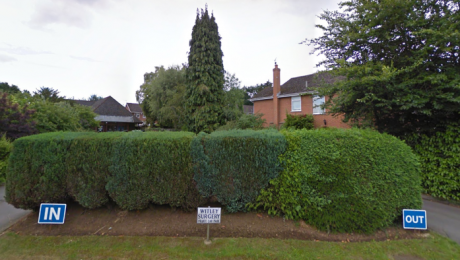 Increasingly practices ask us how others use askmyGP, so we have collected here examples with agreement to be in the public domain.
Please be aware that they are all busy GP practices so have not committed to answering in person an unlimited number of queries.  They are all different in some respects from your practice, yet they all share common features of a registered list of patients whom the GPs are committed to serve.
They are all on a journey of change, which started with Pathfinder – could you be ready?
Concord Medical Practice – 14,500 suburban family practice, north of Bristol.  SAPC poster.
Larwood Health Partnership – 32,500 large multisite town practice, Worksop.  Video interview with Dr Steve Kell, on  NHS England site.
Central Surgery Oadby – 8,700 suburban Leicester.  Presentation given to the CCG.  Webinar with Dr Chris Thompson Online Consults – Our (very short) Journey of Change
Balaam St Surgery – 5,600 East London practice, blog post of interview.
Burnbrae Medical Practice – 4,800 Shotts ex-mining community N Lanarks.  Listen to Dr Sue Arnott on the webinar, skip to 29 mins:  Online consults – what's working and why?
Newarthill Medical Practice – 3,000 N Lanarks.  Listen to Dr Ashish Vijayan on the webinar Exploding the myths of online consultations
Witley & Milford Surgeries – 11,200 rural Surrey, two sites.  Dr Dave Triska @dave_dlt tweets as launch unfolds.  This 45 minute recording could change your life:  Witley and Milford launch, as it happens – Dave Triska interview.
Every practice will work out their own mode of operation, and with our help can seek to optimise effectiveness and efficiency.  Each of the above sees between 30% and 80% of demand arriving online and their numbers are part of over 70,000 patient episodes managed through askmyGP in the first year of version 2.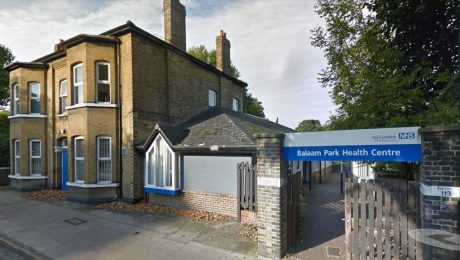 "My costs have shot through the roof" says Barry with a chuckle.  "It's the school holidays and I'm taking the family out to restaurants every night" (a list follows, burgers, pizzas, curries).
Barry Sullman first made contact with us on 28th Feb and I met some of the family on a video conference because Sunday was the only time he had a minute to spare.  He was working until 8pm and secretly wanted to finish at 6pm so he could rejoin the human race.  To be on the safe side he told me 5 but I didn't promise.
Two weeks since launch he tells me he's going home at 4.  Except for Thursday when he phoned me at 1, from home, complaining that his salaried GP had nothing to do most of the afternoon, one patient booked at 3.45.
So he's changed his plans to recruit a GP and instead will take on an ANP to run the shift until 6.30, CPR trained, as he'll refer appropriate patients and his work is done by 4.
That should pay for a few nights out.
He impresses upon me the difference between telephone triage (which he's tried) and digital triage:  now he doesn't spend ages on calls which are really non-medical.  Reception have done them, or he's emailed a message.  So he's not drowning or suffocating.
He's prepped for the consultation, may have looked up previous notes.  He's impressed by what the patients write, quite detailed, even helps with the non-English speakers.  He's choosing who to see face to face, no more, and it's all done today.
He doesn't have to up type all the symptoms, just copies into the clinical system.
He has gone straight to 70% of demand arriving online, which is 250 per week, and it's ever so simple how they've done it – while not forcing anyone or shutting the door for those who can't.  Patients are happy, reception is peaceful.
Barry epitomises the GP who is self reliant, independent, committed long term to his patients, business oriented and decisive.  But his Balaam St practice is different from yours – deprived East London, young, multi-ethnic and many non-English speakers.
Maybe your practice is more like Joanna's:  prosperous, elderly, all speaking the purest Somerset.  They launched this week too, having just lost a GP partner and another on holiday.  With a quarter of their capacity removed, and costs saved, they've transformed the service in a single week, all patients sorted.  Had to scrabble around to find things for the locum to do on some days.
She tells me "We couldn't have done it any other way.  This is infinitely better."
Barry, Joanna, dozens of others:  big smiles.  You?  Feeling overwhelmed, helpless perhaps?  What is the difference between them, their practices and you?  Nothing at all, just that they made a decision and got on with it.
Kind regards
Harry Longman
---
A week later on 27/4/18 a GP in a Welsh practice emailed these questions:
Could I ask you first how long since you launched the system ?
As with any change to our appointment system, there is always a honeymoon period, then the rot sets in again, I wondered if you felt any loss of efficiency the longer you run AskmyGP?
And some more specifics:
1)How did you/ do you manage 'walk-ins'?
2)Was there any backlash against loss of the GP early morning slots for working folk?
3)Do you work with Nurse Practitioners? We have three who see a lot of our minor illness.
4) Can you give me examples of which appointments you do allow to be booked at reception ( CDM? Nurses?)
——
Barry's response the same day below:
I smiled when you said honeymoon and the rot sets in. This is getting better and better. As the patients use this more and more, and we get more expert at managing the patients without seeing them, demand is collapsing. I am only going to go to the surgery today, because both the other GPs are half day today and there needs to be a doctor on the premises. I too was waiting for it to all go horribly wrong. Its actually getting better and better and I'm getting the hang of leaving the surgery on time.
In terms of efficiency – this is the most efficient system I have used. The only shortcoming is it does not do SMS. For that I have ordered SurgeryConnect which will also save me money.
I have done telephone triage for 18 months. This is a completely different system.
We launched on 3 April – 3 wks ago.
No backlash. Occasional complaint that they have to go through a process of registering online. To which we say "Do you prefer redialling 50 times? Do you prefer being told 10min after surgery open that all appointments gone – call back tomorrow? Of course you have to register, but you will only do this once, its easier in the future" Working people love it as they can get the problem resolved over the phone, and if they need to be seen they are seen the same day. For example today we have 33 appointments available (reduced from previous 50 appointments in past). We have 23 EMPTY slots as I write this email. The result is that we can offer instant appointments and appointments that suit the patient.
No need for nurse practitioners. No need for locums. Your demand will collapse.
We book appointments at reception directly for mental health, learning disability, children under 5 with a fever.
PS: One other thing in common, both practices invested in Pathfinder and then Transform themselves.  They didn't wait around for months or years hoping the taxpayer would pay for them.
PPS: My colleagues and I absolutely love the work we do with practices like the above.  But do spare a thought for us at this difficult time.  My least favourite activity is the essay writing contest which is NHS England's Dynamic Purchasing System for Online Consultations,  a Sisyphean task as meaningless as it is mindkilling.
If I may use an analogy, our Digital Transformation Strategy Engagement Delivery Leads go to a gallery and see an inspirational painting.  A painting can't be painted without paint, so they think it's about paint.  They specify the paint in finite detail, colours, hues, formulation, viscosity, non-toxicity and so on, with which specification all suppliers must comply.  By Monday at 12:00:00.
They are surprised however when the outcomes are revealed – instead of a series of Leonardos, Picassos and Monets, the precisely implemented procurement process has produced brown walls.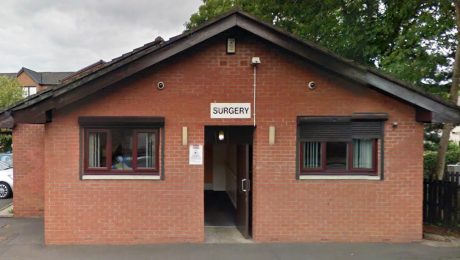 With those lines from the terraces of Murrayfield ringing in our English ears, it's a night to celebrate north of the border.  And there's more to celebrate for a handful of Scotland's GPs.
Why are patients flocking to register at Newarthill Medical Practice in North Lanarkshire?
Very simple, the access is brilliant.  Where neighbouring practices are making patients wait three weeks, Dr Ashish Vijayan can sort them out the same day.
You know what I'm going to say next, but there's a surprise to come.  Yes, he launched askmyGP as a whole system just three months ago and loves it, along with his patients evidently.
The secret is to have time for the patients who need it, just the right time for the right patients.
If you've followed this blog for long you'll know that's only about one in three, while the others still need help, but it can by remotely and much faster by phone, and now faster yet by secure message.
When Ashish first got in touch in the autumn he was swamped, not knowing what to do with his high demand population, many quite deprived in the ex-mining and steel area.  (you might have seen that North Lanarks is the only place in Britain to offer free school meals at weekends).
But they've really gone for it, with a fantastic reception team helping patients to go online, and if they can't putting them on the system too for the doctor.
They are doing 170 online requests every week, the vast majority of all their demand.  It's the most unlikely place to be leading the digital revulution in general practice.
While this week's BMA News is a cover to cover Moanathon, Ashish is positively bursting with optimism.
The surprise:  he's a single hander, and from 2,900 patients in December, he's gained nearly 200 since then.
So that's 50% more than the average fte GP list.  Think about the national shortage of GPs, then think again.
Harry Longman