Tuesday, 13 November 2018
5,000 patients
Shotts, North Lanarkshire.  Small town and surrounding areas, ex-mining community.  Traditional, somewhat deprived area.
Dr Sue Arnott, full time single hander GP.  Team consisting of 8 session ANP, practice nurse.
"We were looking to do things completely differently"
As well as hearing the story, you may like to see the data.  Best in full screen, then slideshow.
Saturday, 13 October 2018
Today's blog is by a patient, with permission and reproduced here in full.  It's the longest comment we've ever received and while it followed a normal request from a patient to his own GP near Ely, the vision takes flight.
—————————————
"This new system will make the most enormous improvement to NHS healthcare and waiting lists at both Health centres and A and E there has been for many years.
The many advantages are obvious and predictable. It will greatly enhance the chances of speaking directly to your GP as soon as possible IF the patient has a potentially serious, or possibly life-threatening condition and even more important will allow the GP more time to read a carefully thought out email of the condition the patient is worried about.
It will also allow the GP to filter out timewasters, or people expecting Antibiotics for a virus, with the expectation that it is all they need and completely missing the whole point of why and where there are prescribed and therefore further reducing the effectiveness of antibiotics and the increasing resistance of viruses to them.
As a result, the waiting times for an appointment will be more responsive to the apparent severity and urgency of the individual patient's condition and allow the GP to carefully analyse and make informed decisions on priorities regarding urgency, or non-urgency of face to face appointments.
Expectations and confidence amongst young parents in their local health centre will gradually rise, rather than immediately adding to the long list of worried people turning up and waiting in line for hours at A and E always wanting immediate attention from hospital staff who neither know them, or are aware of particular people who worry, perhaps too much, about their children's possible health problems.
Given the constant and continuing limitations and financial constraints on the NHS in general, and healthcare centres in particular, this will prove to be one of the most considerable improvements to the healthcare system there has ever been! Great idea, hope every other NHS medical centre follows your lead.
Kind regards
Andrew Tiley
9th October 2018"
——————————————–
This week marks seven years since I registered GP Access Ltd, aiming to make it easier for patients to get help from their own GP, and easier for GPs to provide that help.  While we had the germ of a method from pioneering GPs including Chris Barlow and Simon Coupe, I knew that if we were to survive it would be through things not yet invented in 2011.
It hasn't been easy but sometimes there's a shaft of light, and Mr Tiley's unsolicited comments encapsulate so well what we do that he deserves his own blog.
His practice, Staploe and Cathedral, launched on Monday and in five days has seen a complete transformation of their service.  The wait to contact a named GP has dropped from weeks to minutes, and despite unplanned GP leave they have coped with all demand on the day.
Well done and thank you.
Harry Longman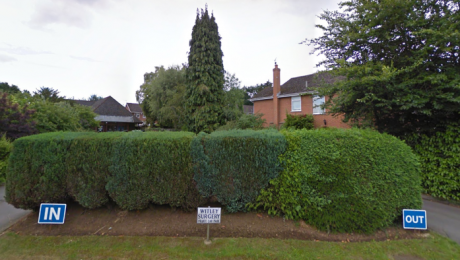 This was launch week at Witley and Milford Surgeries, serving 11,200 patients in Surrey.  Dr Dave Triska is their change leader and it seemed best to record it in his own words.  All I've done is copy everything he put in the public domain, on Twitter @dave_dlt:

He starts on Weds 6th June:

Currently in the middle of the best working week of my career with @askmygp

Third day with @askmygp . Every single person who wanted to see me did. Had lunch, tea breaks. Saw colleagues. More relaxed seeing patients. Held fort alone for PM, no dramas.

Day 4 with @askmygp . Demand easing off now, clear slots throughout the day. No one turned away

Day 5 of @askmygp. Demand dealt with (its Friday!) by 0920. Oldest user 91. 

@askmygp day 5. Quickest response 30s today, having mid morning catch up with my team. Patients happy, staff happy. No wait.

Day 5 @askmygp . Patient seen and sorted for painful condition within 30 mins contacting surgery. "I didn't believe it could be true, I'm converted"

Day 5 @askmygp . Lunch eaten. Catching up with patients I need to, because I have time.

End of 1st week with @askmygp. Busy but manageable, all patients helped. New way of working to get used to but thrilled practice team and thrilled patients

———

Usually it gets better so things are looking pretty good so far!

We keep talking about a (very short) journey of change, and immediate benefits, so it's very encouraging to us when people tell their own story like this – though there are bound to be bumps too.

Funny how GPs are always asking us whether they can visit somewhere or speak to someone and we do our best but… there are limits.

So I'm doubly delighted that Dave has agreed to join us for the webinar next Thursday 14th June at 1pm.

I've scratched the previous agenda on (boring but important) return on investment and we'll hear about how it feels on the front line at the head of the peloton.

Sorry to mix metaphors but I'm trying to combine former Army medic and mad cyclist references!

Anyway, it will be real, immediate, warts and all.  Lots of folk have told us they get most value hearing direct from GPs.

Click below to book now:

Webinar Thursday 14/6 1pm:  Witley and Milford Launch – as it happens, with Dr Dave Triska.

Kind regards

Harry Longman

PS Now much more detail on a 45 minute webinar recording

Resources:

Want to get started now?  Pathfinder:  Could you be ready to change?Practices in the north west, Wales and London have started the process this week.

Last week's webinar, Dr Chris Thompson pres to Leics CCG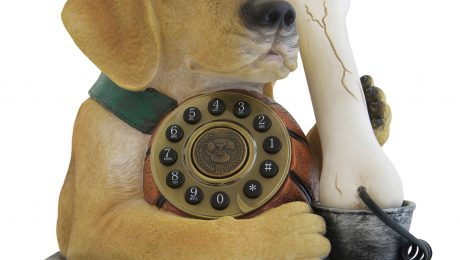 This time yesterday I was in Plaistow, East London and while Cockney rhyming slang is spoken in these parts, you are as likely to hear any of a dozen East European or South Asian languages on the street.  It's quite deprived and extraodinarily diverse.
I was visiting Balaam St Surgery.   As anyone knows in general practice, it is pandemonium first thing in the morning when the phones go over.  So here's what Nihul on reception told me:
"We only had three phone calls between 8 and 9 this morning"
That dog and bone just lay there.
Practice manager Divya came out to ask what was not going on.  This is week 7 and the numbers have subsided as they keep giving out the same message:
"Do you have an email address?" – yes
"Do you have a smartphone or internet?" – yes
"Can I tell you about a shortcut to get help from the GP?" – yes
Then they show them the practice website, click askmyGP and take it from there.  80% of demand is now online.
Barry Sullman the GP was working from home that day for family reasons, had all 25 askmyGPs directed to him via VPN and messaged or called them from the home office, bringing some in to see the GP on site.
He tells me Monday – Tuesday are hard work, Weds was fine, he looks forward to Thursday – Friday.  This has never happened before.  He's saving money, doesn't need locums any more, takes the kids to school.
While Pulse moans on about GPs turning patients away, Barry is recruiting patients.  He keeps telling me "It's digital triage.  There isn't the strain of telephone triage.  This is the future of the NHS."
The thing I find difficult is that when I report what they are telling me in their own words, people say it's too good to be true therefore it isn't true.
That's really sad, because while GPs are sitting there moaning and disbelieving, their most profitable patients are turning to GP at Hand to get a service far worse than what Barry and his team are providing from their own local surgery.
Spend 5 minutes in reception when it opens tomorrow morning and see what you could say goodbye to.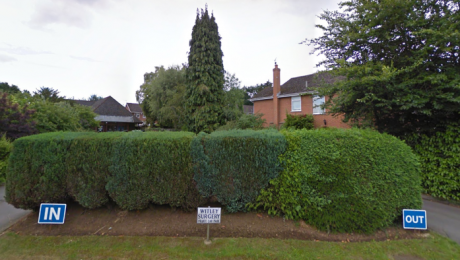 Increasingly practices ask us how others use askmyGP, so we have collected here examples with agreement to be in the public domain.
Please be aware that they are all busy GP practices so have not committed to answering in person an unlimited number of queries.  They are all different in some respects from your practice, yet they all share common features of a registered list of patients whom the GPs are committed to serve.
They are all on a journey of change, which started with Pathfinder – could you be ready?
Concord Medical Practice – 14,500 suburban family practice, north of Bristol.  SAPC poster.
Larwood Health Partnership – 32,500 large multisite town practice, Worksop.  Video interview with Dr Steve Kell, on  NHS England site.
Central Surgery Oadby – 8,700 suburban Leicester.  Presentation given to the CCG.  Webinar with Dr Chris Thompson Online Consults – Our (very short) Journey of Change
Balaam St Surgery – 5,600 East London practice, blog post of interview.
Burnbrae Medical Practice – 4,800 Shotts ex-mining community N Lanarks.  Listen to Dr Sue Arnott on the webinar, skip to 29 mins:  Online consults – what's working and why?
Newarthill Medical Practice – 3,000 N Lanarks.  Listen to Dr Ashish Vijayan on the webinar Exploding the myths of online consultations
Witley & Milford Surgeries – 11,200 rural Surrey, two sites.  Dr Dave Triska @dave_dlt tweets as launch unfolds.  This 45 minute recording could change your life:  Witley and Milford launch, as it happens – Dave Triska interview.
Every practice will work out their own mode of operation, and with our help can seek to optimise effectiveness and efficiency.  Each of the above sees between 30% and 80% of demand arriving online and their numbers are part of over 70,000 patient episodes managed through askmyGP in the first year of version 2.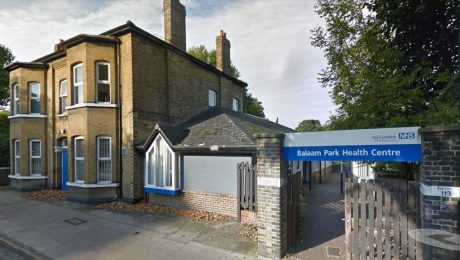 "My costs have shot through the roof" says Barry with a chuckle.  "It's the school holidays and I'm taking the family out to restaurants every night" (a list follows, burgers, pizzas, curries).
Barry Sullman first made contact with us on 28th Feb and I met some of the family on a video conference because Sunday was the only time he had a minute to spare.  He was working until 8pm and secretly wanted to finish at 6pm so he could rejoin the human race.  To be on the safe side he told me 5 but I didn't promise.
Two weeks since launch he tells me he's going home at 4.  Except for Thursday when he phoned me at 1, from home, complaining that his salaried GP had nothing to do most of the afternoon, one patient booked at 3.45.
So he's changed his plans to recruit a GP and instead will take on an ANP to run the shift until 6.30, CPR trained, as he'll refer appropriate patients and his work is done by 4.
That should pay for a few nights out.
He impresses upon me the difference between telephone triage (which he's tried) and digital triage:  now he doesn't spend ages on calls which are really non-medical.  Reception have done them, or he's emailed a message.  So he's not drowning or suffocating.
He's prepped for the consultation, may have looked up previous notes.  He's impressed by what the patients write, quite detailed, even helps with the non-English speakers.  He's choosing who to see face to face, no more, and it's all done today.
He doesn't have to up type all the symptoms, just copies into the clinical system.
He has gone straight to 70% of demand arriving online, which is 250 per week, and it's ever so simple how they've done it – while not forcing anyone or shutting the door for those who can't.  Patients are happy, reception is peaceful.
Barry epitomises the GP who is self reliant, independent, committed long term to his patients, business oriented and decisive.  But his Balaam St practice is different from yours – deprived East London, young, multi-ethnic and many non-English speakers.
Maybe your practice is more like Joanna's:  prosperous, elderly, all speaking the purest Somerset.  They launched this week too, having just lost a GP partner and another on holiday.  With a quarter of their capacity removed, and costs saved, they've transformed the service in a single week, all patients sorted.  Had to scrabble around to find things for the locum to do on some days.
She tells me "We couldn't have done it any other way.  This is infinitely better."
Barry, Joanna, dozens of others:  big smiles.  You?  Feeling overwhelmed, helpless perhaps?  What is the difference between them, their practices and you?  Nothing at all, just that they made a decision and got on with it.
Kind regards
Harry Longman
---
A week later on 27/4/18 a GP in a Welsh practice emailed these questions:
Could I ask you first how long since you launched the system ?
As with any change to our appointment system, there is always a honeymoon period, then the rot sets in again, I wondered if you felt any loss of efficiency the longer you run AskmyGP?
And some more specifics:
1)How did you/ do you manage 'walk-ins'?
2)Was there any backlash against loss of the GP early morning slots for working folk?
3)Do you work with Nurse Practitioners? We have three who see a lot of our minor illness.
4) Can you give me examples of which appointments you do allow to be booked at reception ( CDM? Nurses?)
——
Barry's response the same day below:
I smiled when you said honeymoon and the rot sets in. This is getting better and better. As the patients use this more and more, and we get more expert at managing the patients without seeing them, demand is collapsing. I am only going to go to the surgery today, because both the other GPs are half day today and there needs to be a doctor on the premises. I too was waiting for it to all go horribly wrong. Its actually getting better and better and I'm getting the hang of leaving the surgery on time.
In terms of efficiency – this is the most efficient system I have used. The only shortcoming is it does not do SMS. For that I have ordered SurgeryConnect which will also save me money.
I have done telephone triage for 18 months. This is a completely different system.
We launched on 3 April – 3 wks ago.
No backlash. Occasional complaint that they have to go through a process of registering online. To which we say "Do you prefer redialling 50 times? Do you prefer being told 10min after surgery open that all appointments gone – call back tomorrow? Of course you have to register, but you will only do this once, its easier in the future" Working people love it as they can get the problem resolved over the phone, and if they need to be seen they are seen the same day. For example today we have 33 appointments available (reduced from previous 50 appointments in past). We have 23 EMPTY slots as I write this email. The result is that we can offer instant appointments and appointments that suit the patient.
No need for nurse practitioners. No need for locums. Your demand will collapse.
We book appointments at reception directly for mental health, learning disability, children under 5 with a fever.
PS: One other thing in common, both practices invested in Pathfinder and then Transform themselves.  They didn't wait around for months or years hoping the taxpayer would pay for them.
PPS: My colleagues and I absolutely love the work we do with practices like the above.  But do spare a thought for us at this difficult time.  My least favourite activity is the essay writing contest which is NHS England's Dynamic Purchasing System for Online Consultations,  a Sisyphean task as meaningless as it is mindkilling.
If I may use an analogy, our Digital Transformation Strategy Engagement Delivery Leads go to a gallery and see an inspirational painting.  A painting can't be painted without paint, so they think it's about paint.  They specify the paint in finite detail, colours, hues, formulation, viscosity, non-toxicity and so on, with which specification all suppliers must comply.  By Monday at 12:00:00.
They are surprised however when the outcomes are revealed – instead of a series of Leonardos, Picassos and Monets, the precisely implemented procurement process has produced brown walls.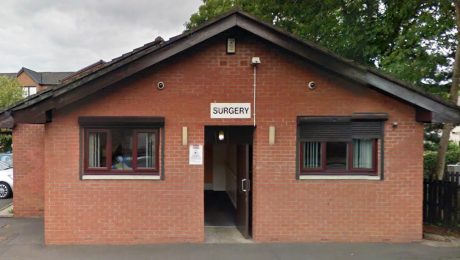 With those lines from the terraces of Murrayfield ringing in our English ears, it's a night to celebrate north of the border.  And there's more to celebrate for a handful of Scotland's GPs.
Why are patients flocking to register at Newarthill Medical Practice in North Lanarkshire?
Very simple, the access is brilliant.  Where neighbouring practices are making patients wait three weeks, Dr Ashish Vijayan can sort them out the same day.
You know what I'm going to say next, but there's a surprise to come.  Yes, he launched askmyGP as a whole system just three months ago and loves it, along with his patients evidently.
The secret is to have time for the patients who need it, just the right time for the right patients.
If you've followed this blog for long you'll know that's only about one in three, while the others still need help, but it can by remotely and much faster by phone, and now faster yet by secure message.
When Ashish first got in touch in the autumn he was swamped, not knowing what to do with his high demand population, many quite deprived in the ex-mining and steel area.  (you might have seen that North Lanarks is the only place in Britain to offer free school meals at weekends).
But they've really gone for it, with a fantastic reception team helping patients to go online, and if they can't putting them on the system too for the doctor.
They are doing 170 online requests every week, the vast majority of all their demand.  It's the most unlikely place to be leading the digital revulution in general practice.
While this week's BMA News is a cover to cover Moanathon, Ashish is positively bursting with optimism.
The surprise:  he's a single hander, and from 2,900 patients in December, he's gained nearly 200 since then.
So that's 50% more than the average fte GP list.  Think about the national shortage of GPs, then think again.
Harry Longman
Saturday, 16 December 2017
I guess that like me a lot of your time is spent grinding through one (damn) thing after another.  In the short days and long nights it can seem like more grind than ever.
So when plans struggled over for years suddenly work it's a very special day.  It feels like the sun coming out on the brilliant white of fresh snow.
Dr AV, a single hander GP in Scotland with 2,900 patients emails me:  "Best Friday I have had in 2 years!?"
The reason?  He's in control, he's reached 50% of demand online, the rest by phone, and he and the team are dealing with everything as it comes in.  In the middle of December he writes "We have free slots – many in fact – on any given day !?"
Sorry I don't even know how to write emojis but I think that means a cheesy grin.
Actually, he's not the only one, Dr SA has done the same, and she has even more patients.  I'm using initials because they don't necessarily want you all to ring them up at once.
What was it that suddenly made the difference?  Last week I promised to tell you if it continued.  Well it's so ridiculously simple that I'm almost embarrassed to say.
We've had this idea on one of our powerpoint slides for months, but never really pushed it because no one had tried it so we didn't know it would work.
The receptionists guide the patient to the practice website and get them to try askmyGP.  They are even more effective than the GP giving a telephone message.  They love it – they feel empowered too, and when the requests come in they are better equipped to deal with them – many are answered by secure email.
The GPs love it because every single one is saving minutes, and when you've 3,000 patients to manage, and preparing for Christmas too, that counts for a lot.
One terribly important point I must make:  there is no forcing patients online.  You may hear of other case studies where the telephone option has effectiively been removed..  We refuse to condone such an approach – in fact, telephone service improves.
Look, the vast majority of things that we try, fail.  You don't hear about them, and we try a lot, and some of the failures are painfully costly.  So when something works, we might as well ? about it.
Anyway, you can see what the receptionists and GPs are directing patients to do on Bramley Demo Surgery.
Very best,
Harry Longman
askmyGP & GP Access Ltd
Comment on the blog
PS You might even say the struggle goes back to 1981 when the electronics lecturer is trying to explain to thicko engineering undergraduate why asynchronous communication is so much more efficient.  He wins.
How is your Monday going?  If you're a GP, I already know the answer, it's busy, because 28% of the week's demand arrives on Monday, and 3/4 of that in the morning.  It's not news.
News last week was that GP numbers have fallen by 1,300 over the last two years.  A bit of a problem when at the half way point to Jeremy Hunt's election pledge of 5,000 more GPs, we'd have expected growth of 2,500.
We need happier GPs.
The Dutch have happier GPs.  Listen to Jako Burgers tell the RCGP conference why (20 minutes or so).  Students compete for their GP training places, they recognise it as a top choice.
There are differences in funding and so on, but a lot about the system is similar to ours and they are paid about the same.  Practices are smaller, there's no obsession with scale, and they love the independence.
Let me float this idea for the UK:  GP opening hours are too long.  For many years now more women have been joining GP, but 8am is too early to be family friendly, and a 6.30 finish is too late.  While we're there, why shouldn't fathers be at breakfast with their school age kids?  Of course they should.
6.30 finish?  "You'd be lucky" I hear partners say.  Yes, many GPs are working very long days, I've heard 12 – 14 hours.  Then taking days off.  Working with hundreds of practices we almost never come across a full time GP.
I'm not proposing to cut GP working hours, though we should cut pointless overwork.  But to spread them out evenly.  Operationally it's much better to work a regular five days, reasonable, family friendly hours, offering better continuity to patients.
I'm not proposing to cut access to GPs, but improve it (clue's in the name).  The difference in pushing back opening from 8 to 9 is an hour – compare with the three week wait forced on many patients. (by the way, the Austrian health department is trying to get GPs to open in the afternoon).  Extending hours to 8pm and opening weekends for routines is catastrophic – sucking GP capacity into low demand periods, destroying continuity and burning money.
Understanding demand and flow means help for patients within the hour is not just normal, it's easy.  Minor problems we have with the Transform programme are firstly, we know that GPs starting work at the same time as reception is crucial for daily flow, and 8 is too early for many.  Secondly, part time working causes uneven capacity through the week.
While our policy makers focus on inputs, number of GPs, number of hours, we need to look the other way.  How do we make GP more professionally rewarding and practically possible?
Jako Burgers:  "Happy GPs will do a better job than unhappy GPs."
It's not rocket science is it?
Harry Longman
Saturday, 14 October 2017
Launch day at a practice is something I always look forward to, yet not without a twinge of nervousness – things can go wrong and a difficult day dents enthusiasm which takes time to recover.
Special circumstances at Larwood in Worksop, Bassetlaw were that they had a two week average wait to overcome, and at 32,500 patients were the largest single practice we'd worked with.  Their patients were also used to a walk-in service which was abolished with 1 week's notice, on the same day (simple message, this is the one system now, it has to work).
Well the phone system fails to go over at 8.30 as it always has… 25 patients turn up unaware of the change… but it would have been 100.  A small team from management is in the waiting room guiding patients, being helpful and kind, explaining the system.
The start feels a bit chaotic, with queries from GPs trying out their view of online demand for the first time.  But work is being done, and by lunchtime we have the first patient surveys – 81% say the new system is better (27/33) and smiles are breaking out.
I hand over the blog to Dr Steve Kell, because he can communicate and all I can do is watch with humbled awe as the week unfolds in tweets.
Steve Kell @SteveKellGP
——-
Quite a day.  Changed practice systems today, introduced @askmygp and all patients who contacted the practice dealt with today.  Great team.
——-
Hi.  AskmyGP – online and telephone access, huge change but great feedback from staff and patients.
——–
Massive change management task but all patients dealt with yesterday, blank screen again today.  Fingers crossed.
——-
2 days into full system change to @askmygp:
Really impressed.  Different feel to day
Job satisfaction and service ⬆️
Stress ⬇️
Wait – gone
——–
Day 4 of @askmygp – all patients seen so far if needed.  Skin problem for 2 years, seen within 20 minutes of submitting message online.  ?
———
Week 1 of @askmygp.  Exceeded all expectations.  Job satisfaction, responsive and one of the best weeks I've had as a GP in 18 years.
——-
Have been doing @askmygp 1 week and never had better access AND better continuity.  All my patients can speak to me and see me if needed.
——————————————————
The last word is from an anonymous patient, one of 417 who got help online with askmyGP, about 20% of demand in week 1 at Larwood.  It surprised me:
"I like this service as it is more personal between me and the doctor . Also it gives the doctor more chance to look at records so they know what has been done in the past . This means I don't have to wait time trying to explain."
Relief.  The humans are in control, not the computers.
Harry Longman