Saturday, 13 October 2018
Today's blog is by a patient, with permission and reproduced here in full.  It's the longest comment we've ever received and while it followed a normal request from a patient to his own GP near Ely, the vision takes flight.
—————————————
"This new system will make the most enormous improvement to NHS healthcare and waiting lists at both Health centres and A and E there has been for many years.
The many advantages are obvious and predictable. It will greatly enhance the chances of speaking directly to your GP as soon as possible IF the patient has a potentially serious, or possibly life-threatening condition and even more important will allow the GP more time to read a carefully thought out email of the condition the patient is worried about.
It will also allow the GP to filter out timewasters, or people expecting Antibiotics for a virus, with the expectation that it is all they need and completely missing the whole point of why and where there are prescribed and therefore further reducing the effectiveness of antibiotics and the increasing resistance of viruses to them.
As a result, the waiting times for an appointment will be more responsive to the apparent severity and urgency of the individual patient's condition and allow the GP to carefully analyse and make informed decisions on priorities regarding urgency, or non-urgency of face to face appointments.
Expectations and confidence amongst young parents in their local health centre will gradually rise, rather than immediately adding to the long list of worried people turning up and waiting in line for hours at A and E always wanting immediate attention from hospital staff who neither know them, or are aware of particular people who worry, perhaps too much, about their children's possible health problems.
Given the constant and continuing limitations and financial constraints on the NHS in general, and healthcare centres in particular, this will prove to be one of the most considerable improvements to the healthcare system there has ever been! Great idea, hope every other NHS medical centre follows your lead.
Kind regards
Andrew Tiley
9th October 2018"
——————————————–
This week marks seven years since I registered GP Access Ltd, aiming to make it easier for patients to get help from their own GP, and easier for GPs to provide that help.  While we had the germ of a method from pioneering GPs including Chris Barlow and Simon Coupe, I knew that if we were to survive it would be through things not yet invented in 2011.
It hasn't been easy but sometimes there's a shaft of light, and Mr Tiley's unsolicited comments encapsulate so well what we do that he deserves his own blog.
His practice, Staploe and Cathedral, launched on Monday and in five days has seen a complete transformation of their service.  The wait to contact a named GP has dropped from weeks to minutes, and despite unplanned GP leave they have coped with all demand on the day.
Well done and thank you.
Harry Longman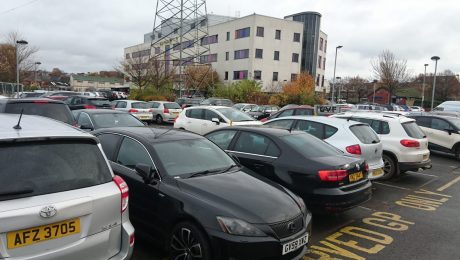 I'm sitting here in my shorts, tee shirt and sandals and it's the middle of October.  Yes, I'm in Leicestershire, for those thinking laterally, and I have a jumper on, but I felt it worth dressing up to make the point.
Unless you've already settled on Mars, you've noticed that it's significantly warmer than in your youth and while a fine warm week in October is weather rather than climate, we know the trend is one way.
The IPCC warned this week that our fossil fuel burn must fall more rapidly than we thought.  Policy must change, and behaviour must change.
We link our work with askmyGP directly to lower carbon use, because it saves travel to the GP surgery.  It's hard to measure the numbers with telephone consulting, but we have much better data now with some 10,000 patient requests via askmyGP each week.  Roughly 9,000 are for the GP, of which 6,000 are resolved remotely.  Say half would have involved a car journey of say 1 mile each way, that's 6,000 road miles saved – and we have only just started.
I'm optimistic that if we do the right thing, a lower carbon future can be a better one all round, and I'm glad to say the patients agree.
"Fantastic service, much easier to speak to GP whilst sitting in the comfort of your own home. Many thanks"  f 53
"So much better than getting in the car and visiting. Personal chat with my GP at a time convenient to us both." f 65
"I think the new system is excellent. Saves time and must give the doctor more time to see patients who actually need proper medical attention. Saves me from having to bundle my 1 year old son on a bus and come up for nothing. Love the new system!"
And why should patients have all the fun?  One of our practices has instituted a work-from-home-day for all the partners.  They are as productive as ever if not more so, one telling me she saves a 50 minute car commute each way.
GPs keep telling me they are terribly stressed, and I'm sorry we don't do counselling or mindfulness sessions.  All we can offer is to change the system, but consulting in slippers is quite nice.
Anyway, if you haven't yet seen it, listen mindfully for 25 minutes as
Warm wishes,
Harry Longman
PS.  When each request is completed, we invite the patient to leave feedback and about 5% do so.  The real time chart shows about 3 to 1 say the new system is better v worse, but one wrote this yesterday which was moving:
"It's more than better. This is revolutionary. No waiting to see a GP and the speed at which the service delivered is outstanding.
I've switched practices to Central….the doctors are way above my previous experiences with another practice"  m 67.
Another patient yesterday wrote the longest comment we've ever seen, an essay.  I'm going to publish it tomorrow, do look out.
*Featured image is one I took in a GP car park, the environmental consequence of "GP at scale".
Sunday, 16 September 2018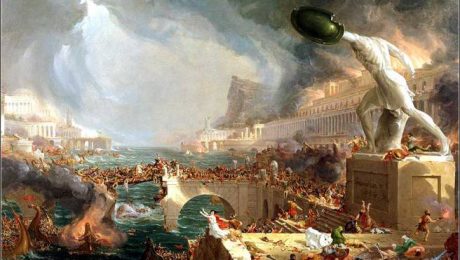 Have to say it makes one a little queasy to see the Secretary of State take the platform at a competitor HQ and tell they world he wants their product to be offered to everyone.  Taking a few shortcuts on procurement, open competition, evidence and so on, but then he's new.
Two things I share with Matt Hancock are his enthusiasm for how technology can help, and his frustration with the glacial rate of innovation adoption in the NHS (plenty of innovation does not equal high rate of adoption).
But we absolutely must see technology within the whole system context, which is why we call what we do "Systems thinking applied to general practice."
Mr Hancock might like to consider a few matters before handing over the jewel in the NHS crown to Babylon's GP at Hand:
– their patient profile is skewed to younger adults
– they've traded access for discontinuity of care
– their exclusions, agreed by NHS England, cover children, pregnancy, many chronic conditions, those who can't travel, pretty much most of the demand on GPs.
– taking out the above patients leaves remaining GPs with most of the work but much less of the income.
He's right that a quick query on an acute illness from the back of the ministerial Jag could and should be dealt with online (if appropriate) by the patient's own NHS GP.  But from the GP side, that's a very small segment of demand.
I fear a sinister side to the Babylon gig on Thursday:  BMJ reports that Ali Parsa is lobbying NHS England not to cut funding for "digital first" GP providers out of area.  Well he would say that, but having the SoS publicly tout your product is quite a nice negotiating gambit.
We aren't just going to rail at the darkness.  It would be lovely to have the endorsement of the SoS but until then, we'll let the evidence talk.
Practices running askmyGP serve about 8 times as many NHS patients as GP at Hand.
Last week they did 6,600 online requests, probably 3 times as many as GP at Hand (and twice as many as eConsult, who claim 500 practices now to our couple of dozen)
All patients had a choice of their own GP.
They are digital first but never digitally exclusive – patients are able to use the channel that works for them.
They get a faster service than Babylon can do, response in minutes and face to face same day.
No patients are excluded from the GP list or turned away.
Call it disruptive innovation if you wish, but we're disrupting the operating model, not the business or contracting model.  That's why GPs love it.
Parsa announced on Thursday another $100million investment into his company to be spent on AI, on top of the $60m already sunk.  I don't know whether this has been systematically reviewed, but it couldn't recognise my fungal toenail infection. More seriously, @DrMurphy11 has shown how it misses a "barn door PE".
I'm announcing today a secret weapon in askmyGP.  We call it HI.  It's used for every single clinical diagnosis and decision, and even better, it does care.  It can care for any patient, even one deaf, blind, lame, foreign, depressed and pregnant all at once.  It understands context, nuance, subtlety, ambiguity, the importance of relationships.  It even takes responsibility.
We work with over 100 GPs and I can tell you, each one is worth well over $1million.  So much we can't measure it.
Something else you need to know about GP at Hand, which is why they worry so much about funding per patient.  Their Achilles heel is operating costs, sky high, compared with regular partnerships offering digital first.  Drop me an email to find out how we know.
Our mission is to enable regular local GPs to outcompete Babylon, online, on quality, service and profitability.  We're showing how any practice can do it.  We're growing multiple times faster than GP at Hand, adding another 20,000 patients this week.
Someone will notice before long.  A GP copied me yesterday her invite to Mr Hancock to come and see askmyGP in action.
Game on, Babylon.
Harry Longman
PS A North East practice launched two weeks ago and has already blown my socks off as well as its own.  They've gone from a median 5 day wait to see a GP to median completed request in 70 minutes, and demand went down in week 2.
One of their 91 year old patients commented, "Excellent, this service should have come earlier"
GP Access Ltd, 70 Main St, Cossington, Leics LE7 4UW | Tel: 01509 816293 | askmygp.uk
To unsubscribe click here
It's remarkable for a quote that seems almost modern in politics, often attributed to Abraham Lincoln, but it seems he was quoting John Lydgate of Suffolk, writing in the fifteenth century, "You can't please all of the patients, all of the time."
OK he said people, not patients, but the point is made.  You'd be mad to try and please all of the patients, all of the time, because whatever you do, some won't like it, and that's the thing about people.  Perhaps that's what makes us interesting.
Having said that, "Happier Patients" is one half of our motto and it is of utmost importance for us to do what is best for patients in the quality of service both we and the doctors provide.  We ask patients directly for their feedback to help us achieve that.
In our version 2 askmyGP we've had over 4,500 patient comments from 105,000 episodes in the last 18 months.  They have been overwhelmingly positive, with some negatives and some suggestions, and they have been a big part of our design process for version 3.
One difference is that where we used to collect feedback when the patient submitted the request, in the new version it's done after the request has been completed.  Ah, we thought, all those complaints based on the patient not believing it possible would vanish, and positivity would go up.
So far (first 4,000 episodes) it hasn't quite worked out like that.  We've structured the feedback very simply as you can see from this form.  The killer question is whether the new system is Better, Same or Worse, and the figures as I write are 98, 4, 27.  We have a real time online chart which you can check any time – you might be lucky enough to see the hundred come up.
Yes, it's overwhelmingly positive, and I'd love to share all the comments with you but even though we ask patients not to enter personal details, sometimes they do so we can't do a real time feed.  Some examples are below.
But I know what you're thinking.  I've been working with GPs for over nine years now and if I may be allowed a little over-generalisation, you're really interested in the negatives.  (btw academics are worse.  They couldn't find the silver lining in a solid silver tea service, present company excepted of course).
What's interesting is that with the 21% who say it's worse we are picking up reactions not only to askmyGP (though some are, and there were a couple of technical issues), but mainly to patients' views of the GP.  The main driver for negatives at 16/27 is very poor on "solving your problem".  It might be that something went wrong with the process, there was a delay, or the patient just didn't like what the doctor said.  Well, it happens, and you can't please all of the patients all of the time.
Anyway, it's good to see that 76% of those responding say the new system is better, while for those of you who think they are trumped by the 21%, you are amply justified in doing nothing.
Everyone can enjoy our star comment of the week, from a fellow Yorkshireman.  This is only the opener and the rest has had to be moderated for family viewing, but you get the gist:  "Whoever thought of this stupid idea wants a good kicking up the arse."
Bless.
Harry Longman
PS Some of the feedback this week:
"Very good service it's been amazing when I've needed advice for my children never waited longer than an hour for reply"
"far easier using this system than actually going through the surgery reception" male 28
"The new system is so much better, especially if you only want to ask a question rather than seeing a doctor. Massive thumbs up 👍"  female 45
Thoughtful for others:  "Ok for those who are familiar with the use of computer systems but I have concerns for elderly who would have no idea how to use a computer"  female 70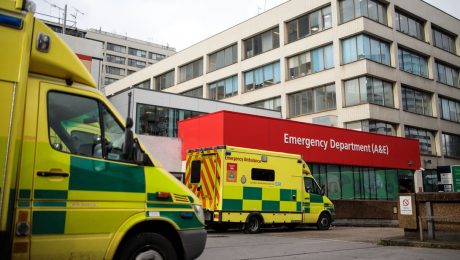 Do you glaze over when they report the latest A&E statistics?  It's all about what % of patients were seen within four hours.  The latest figure for July is 89.3% and while it produces a lot of headlines, gnashing of teeth and calls for more resources, the saddest little note in the NHS England Statistical Commentary is where it says, "The 95% standard was last met in July 2015."
Readers of this column know that I've been campaigning against the target culture that grips the NHS for many years.  For me the personal journey was working in manufacturing in 1990 when I came across the work of W Edwards Deming, who said we must abolish all numerical targets.  I fought against that thought internally as I tried to come up with ever cleverer targets for the factory, to cover all bases of timeliness, efficiency and quality.  Until I crumbled – they could never work.
Nearly thirty years later we have this regime in the NHS which daily makes hard working professional people feel like failures.  It has seen off a string of hospital chief executives who were either unlucky enough or failed to cook the books enough to keep their impossible jobs when the inspector called.
Measurement and accountability matter, but they are completely different from targets.  Just briefly, let us suppose that the time to be treated in A&E matters – well I think it does – we can measure the median time, and chart it day by day, week by week, ever so simply.  Everyone can be engaged in improving the system which will show in this and other appropriate measures.  Fear of failure is replaced by pride in work.
I'm building up to some quite astonishing news but while we are on the theme, similar thinking is applied to ambulance response times.  Red C1 and C2 calls have to get a response in 8 minutes 75% of the time, and there's a vast bureaucracy, dreaming up and calculating the numbers and beating up the failures.  Sigh.
Back in the GP world thankfully there are not so many high profile arbitrary targets (arbitrary ratings on arbitrary measures by CQC are another matter) but there is related anxiety about some of what we do.  We get asked "How does your online askmyGP system handle red flags?"  I assume on the basis that the patient may have something urgent wrong with them.
My answer is always the same:  "Red flags are dangerous because algorithms cannot completely and safely cover all eventualities, yet they can give a false sense of security."
Because we are very concerned about patient safety, we have a different approach, which is to understand that safety is a function of the system as a whole.  Rapid response by a GP, appropriate to the patient and their condition, is a very safe system.  Oh, and we make it very clear to the patients, "Do not use in emergency."
We are also very clear on what they can expect, which is a next day response out of hours, or in working hours "usually within the hour."
When GPs doing our Pathfinder diagnostic hear about this they often blanch and explain how they would water this down as it's clearly impossible.  And then we look at the data.
So here is the astonishing news from the first two practice launches with our new software (no, you didn't miss anything, we haven't announced it yet).  In the first week of operation they achieved a first response average time respectively of 6.0 and 5.2 minutes.
That's a personal response from a GP who has seen their request and triaged how to help (a face to face may come later).  But it's average, all demand, not just what someone considers urgent.  No blue lights, no inspectors, no targets, no pressure, no overwork, no rework, just ordinary GPs, predictable demand and good flow.
Have an ordinary weekend.
Regards,
Harry Longman
PS Dr Simon Wade of Webinars for GPs has invited me to present this Wednesday 22nd August 8 – 9pm.  Do join us on "Workload stress and burnout: can online access make a difference?"  CPD points too!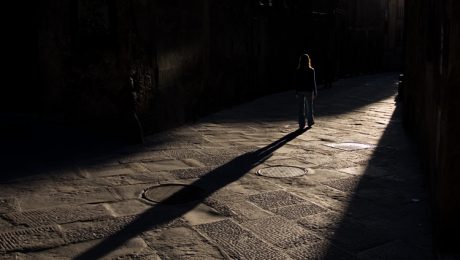 What a week!  I don't refer to the lack of grown-ups in politics, but in our world the self-styled "Devil's Advocate" was forced to resign from NHS England last Sunday.  At GP Access Towers we sobered up by about Wednesday and can now reflect on the long shadow he has left.
Master of obfuscation, Arvind Madan made his centrepiece the GP Forward View, on the face of it £2.4 billion extra per year for general practice, in reality a myriad of little funding parcels in Kafkaesque wrappers.  It produced immediate returns for the Hurley Group with the award of a 3 year £19.5m contract for what they love to call the "NHS GP Health Service".  The patients are NHS GPs, the provider is private, led by their own Clare Gerada, who endlessly regales us with her doctor as victim narrative.
The £45m online consultation fund is ring-fenced so CCGs have every incentive to spend it, whatever the evidence, and little incentive to examine products in terms of value for money.  Procurement is being done by CCGs on behalf of users, rather than GP users themselves, and the 3 year term gives no chance for review.  NHS England's specification matched Hurley's eCONsult closely enough and it has scooped up the lion's share of contracts, despite 5 independent published papers exposing its tiny usage and unmet claims.
But these are niggles compared with the undermining of traditional general practice we have witnessed under Madan's regime.  £2.4bn shared equally would be £45 per patient, an uplift of over a third on the revenue per registered patient for GPs.  While that is not the only way to spend the money, and it may not all be there yet, it is clear from normal practices that they have seen precious little return from a lot of complexity.  Both BMA and RCGP have made this point:  where is it all going?
The devilish policies Madan advocated anonymously online were backed by huge sums directed at services outside traditional GP.  Euphemisms litter the GPFV marketing machine – who could argue with "collaborative working"?  But who can say what it actually means?  Extended access sounds so desirable, but what that means is directing patients who wanted to see their own GP at their own surgery to see someone else in a different location at time they don't want.
The NAO showed that these services even as planned are 49% more expensive than core GP.  We understand the reality is much worse, with many empty slots and rework back to own GP.  The numbers take no account of the loss of continuity, never mind inconvenience to patients, and the fact that as patients are already registered to a GP, the whole exercise is double commissioning.
Trying to tot up the amounts being thrown into this known sinkhole via such opaque documents is beyond me at present.  I've read £6/patient being offered, which makes £321m, probably too low but can anyone help?
It won't surprise you that Hurley run 5 urgent/extended hours centres.  Far from promoting better access and accountability in core GP, which is most effective and efficient, these centres profit from and legitimise poor access to local practices.  Watch this space for more evidence.
Madan was not the originator of NHS England's intoxication with larger "GP at scale" but as a partner in a very large practice he was an enthusiastic and supremely powerful promoter.  All without a shred of evidence of better outcomes or efficiency, indeed poorer continuity and lower patient satisfaction with increasing size.
In his own words, most businesses would be "pleased to see a rationalisation of their markets".  Sure the survivors would.  Having a view is one thing, having the power to tilt the scales is quite another and it would not surprise me to see legal challenges to NHS England from smaller practices.  Has the commissioner acted in bad faith through its policies by treating contractors differently based on size?
So where is the light?  Firstly, for the jewel in the crown of the NHS to be less in thrall to a tiny, commercially conflicted clique can only be a good thing.  Secondly, there will be new leadership, who may be open to evidence. The failed policies of recent years need to be turned over and fast before more damage is done.  It's no secret that GP morale is at rock bottom, reflected in the difficulty of recruitment in pretty much all areas.
Talking down GP partnerships as Madan's Hurley partner Gerada has done for many years, while tilting the economics against them, has had the desired effect.  Funding has been diverted from relational GP to sessional ie transactional contexts, impoverishing patient experience of the NHS.  This is not inevitable, it is the direct result of the policies above sucking the life out of one of the best careers in the UK.
We have a new SoS and Hancock's Holy Trinity of "improving outcomes, helping clinicians and saving money" is a perfectly good start on the purpose.  The next step needed is clarity on how to measure the outcomes.  I wonder whether Hancock has the courage to sweep away the arbitrary targets which have stifled the NHS since the Blair years?
Then there's the question of how. What works?  How can we make it work better?  It's not a question of money, it's a question of method.  Those in the know know that if you get this right, the money comes out right too.  There are plenty of excellent people in NHS England and general practice, and if Hancock can set us free to innovate, with clarity of purpose, patient-centred outcome measures and insistence on evidence, the sky's the limit.
Regards,
Harry Longman
PS For balance, praise for the GPFV from this Pulse contributor:
Alan Almond | Locum GP 21 May 2018 5:47pm
"It's great to see NHS England valiantly fighting to make sure patients up and down the country can't get to see their preferred GP. Heart warming that continuity of care continues to be dismantled in this way, and reassuring to hear the program rolls on. Always these guys are fighting for what patients, time and again, survey after survey, say they want, appointments on a Sunday with a Dr they don't know. Great work guys, truly your doing great work."
PPS It has been an exciting week for us internally too.  I can't say too much yet, but we are only weeks away from a public announcement.  The first few customers have pushed us further and faster than we dared to hope.  We'll be talking about superpractices – of all sizes.
No doubt your inboxes have been weighed down with the debate on the "2% pay rise for GPs".  Is it 2%, 1%, 3.4% or 4.2%?  Of course it's nothing of the sort.
It's a contract uplift to independent contractors.  If you buy a pencil, it comes out of your drawings.  If you save a pencil, it goes into your drawings.  I'm afraid the general public don't understand this, but never mind.
There is no perfect model and of course it has its drawbacks, but I think the ability to run your own business is one of the great strengths of UK general practice.  GPs have huge freedom to determine their own business performance, and therefore their profits and drawings.
Alongside improving patient service, one of our explicit goals is to make GP practice owners more profitable.  Some of you seem rather coy about this, strangely, but I see it in very simple terms:  why else would you pay us?
Because business owners take home the difference between income and expenses, they know that they can increase their incomes vastly more than 2% by investing in a machine to make pencils – I've over-extended the analogy.
Pencils are cheap but the expensive bit of the GP business is the GP.  So the game is to make the GPs 30% or 40% more productive.
We are drawing near to Hancock's Holy Trinity of "improving outcomes, helping clinicians and saving money"
Meanwhile there's a monstrous failure:  NHS England can't persuade enough foreign trained GPs to come here. They wanted 2,000 no doubt at vast expense, and they are under half the target.  They are looking in the wrong place.  We already have the GPs.  And by enabling them to be more efficient, and more profitable, we'll have plenty.
It is a national scandal that a developed nation should steal the trained workforce from other countries who may have far fewer GPs per head than the UK.
We can do better.
Regards,
Harry Longman
PS I loved this tweet earlier today from @dave_dlt "Heck of a day, 4 sessions down then one partner needing to get away unexpectedly yet 1650 building calm and quiet".
We are seeing partners shed locums and salaried sessions then still get away on time and enjoy the sunshine dividend.
Who'd have thought it before the Chequers meeting, but there it is, we have a new health secretary.  I've put together some words from the very latest, and the first, of those at whose desk the NHS buck stops.
At the start of Matt Hancock's term those interested hang on to every word, but to save time I've cut and pasted what I find most relevant here:
"as you may have heard I use an app for my GP.  The discussion around my use of a Babylon NHS GP, which works brilliantly for me, has been instructive.
Some people have complained that the rules don't work for care provided in this revolutionary new way. Others have said the algorithms sometimes throw up errors.
Emphatically the way forward is not to curb the technology – it's to keep improving it and – only if we need to – change the rules so we can harness new technology in a way that works for everyone: patient and practitioner.
I want to see more technology like this available to all, not just a select few in a few areas of the country."
A lot of positives.  Sees the potential of technology (the NHS is so far behind, he could hardly not), brings in personal experience.  Wants universal coverage, hear hear.
Steps into controversial territory with a commercial namecheck perhaps, but there's a precedent.  What I suspect he doesn't understand is that GP at Hand while limited to the London area at present is not and cannot be a universal model.  They exclude a long list of those most in need of a GP, as I don't need to remind you, and they can't offer continuity of care.
Our approach is rather to enable existing GP providers with local access and coverage for all patients, to give a much better service, much more profitably.  We already serve about 8 times the number of patients covered by GP at Hand, but you might not think so by the volume of noise.
In recent week's we've seen a growing body of GPs tweeting to let the world know that it's really working.  If you haven't seen it do join the conversation, click to follow @askmyGP
Now to Aneurin Bevan, who wrote to the profession on 3rd July 1948:
"There is nothing of the social group or class in this: and I know you will be with me in seeing that there does not unintentionally grow up any kind of differentiation between those who use the new arrangements and those who, for any reason of their own, do not…."
We can say without fear of contradiction that all parties are agreed on that.  The question is how, and what policies could threaten it.  Bevan continues
"My job is to give you all the facilities, resources, apparatus, and help I can, and then to leave you alone as professional men and women to use your skill and judgment without hindrance."
I've no doubt that 70 years later Bevan would be banging the table to say we had better get up to date with the means of doing so.
"Skill and judgment" – that's human intelligence and in relating to, diagnosing and caring for patients, AI algorithm chatbots can't hold a candle.  Someone telll matt.hancock.mp@parliament.uk.
Harry Longman
PS Babylon's recruitment page says its GPs "will see up to 5 patients an hour".  Jaw hits table.  Our GPs tell us they would collapse with such a poor rate of producton.  Looks even more like the Babylon business model can't cope with anything but a fit and healthy demographic.
Did you hear the wonderful piece on Inside Health yesterday as Mark Porter interviewed Sir Denis Pereira-Gray? Listen on iPlayer from 4:40 minutes.
Sir Denis has been a tireless campaigner for relational continuity and his new paper published in BMJ Open. is the first systematic study linking better continuity with reduced mortality.  Boom – the doctor knows the patient, they are likely to live longer.
But as he points out,  continuity is actually falling, by an astonishing 27.5% between 2012 and 2017 as measured in this Leicester paper.
This is not inevitable.
It is the consequence of policies, system design and operational practice.
Therefore reversing the decline is a choice.  The question is how?
Working with a huge range of GP practice structures and sizes, we have a very simple method.
GPs set up their availability
Patient chooses named GP
Reception assigns patient to GP.
The data is interesting – only 25% of patients name a GP and quite often reception will look up the usual GP and assign to them.  But most patients don't mind and where it doesn't matter, this gives enough flexibility to share the workload evenly.
It all happens within the normal flow of the demand led day, and crucially patients who feel their need is urgent are not faced with the dilemma of "You can see the duty doc today or that one you want in 3 weeks"
Now all of a sudden there's a way to convert this into money.  There always was, since continuity improves efficiency as GPs sort things out once properly, and patients don't create rework.
The new time limited way is thanks to the Health Foundation launching a programme to increase continuity in general practice.
All excellent stuff and I wish you well.
Harry Longman
Another week, another specification thumps onto the floor in front of my inbox.  NHS Blithering CCG* has copied down the questions from the last lot, added the requirement to integrate with local place-based cloud-enabled remote home visits by Longstay (Vietnam) NHS Telecare plc, and there, ta-da, is the blueprint for online consultations.
As I read through the same tired wishlist, my heart sinks.  Must have:
red flags (unsafe and cut patient use by around 60%)
symptom checkers to divert patients away (unsafe and patients hate them)
ability to book GP appointment (wastes GP time as 70% of patients don't need a face to face)
It goes on, and of course we aren't going to rewrite our software to meet this specification and thereby ensure it doesn't work.  What's missing from the list are many of the features which really do matter to patients and GPs, let alone any serious understanding of the journey of change which is much more expensive to deliver than software.
If the CCG has decided on a tick box procurement process, we've put ourselves at a serious disadvantage.  We run a permanent policy of not lying about evidence, rather presenting the raw data and letting the customers talk about the outcomes.  Worse still, we don't promise the moon unless we have clear technical and economic means of reaching the moon.  Overall disastrous.
So I'm going to ask you a genuine question, if you're in an English CCG, or a GP affected by the DPS procurement process through the ringfenced £45m online consultations fund, set up by Arvind Madan, former eCONsult chief executive:  should we pull out of the DPS?
CCGs can still procure askmyGP or any competing product via G-Cloud 10, and draw on the same £45m fund.  We are fully compliant on patient safety, information governance, security and so on.  But our product development is driven by the simple question "what works?" rather than "what is specified?".
It's a philosophy that has enabled orders of magnitude greater usage and value for patients and GPs.
What those tick boxes and essay writing competitions can never ask is whether it will do this.  Copied to me yesterday by Dr Barry Sullman, writing to another GP and he's delighted to share:
"AskmyGP is a revolutionary system, that has transformed my work/life balance. It is now normal for me to have breakfast, and tea with my family. It has also transformed care at the surgery, empowering patients, and creating efficient SAME DAY care.
But I don't want to talk hyperbole. I want you to come and see this on a live system, where you can see this really happening. I have recovered the cost of the system in 3 months, and I will continue to recover the cost many times over indefinitely until I retire. Let me show you the math when you visit.
This is the future – and doctors need this sorely as do patients."
So what do we do?  Advice welcome or if you like put it in public and comment online.
Harry Longman
PS Wales and Scotland do not suffer the same procurement blight as England and they are pulling ahead, as are English GPs investing in their own businesses for the return Barry mentions above.
*Blithering and its staff are an unregistered trademark of the great @jtweeterson, used without permission.  The genuine article is here.