Saturday, 25 February 2017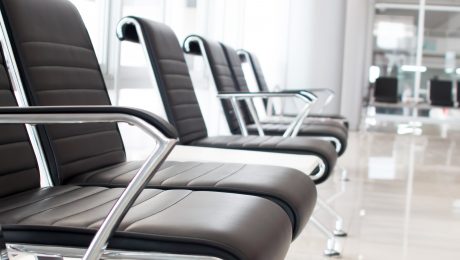 "When the Facts Change, I Change My Mind. What Do You Do, Sir?"  There's a lengthy discussion on who said it first, perhaps not Keynes or Churchill, but never mind.
I've been saying that there is no evidence of patients being diverted from seeing their GP through online help, and now that's changed.
Our evidence is from two hard tests to see whether askmyGP can reduce demand.  The first is to measure overall demand (by analysing all consultation records for practices in time series over months) and we've seen no measurable change up or down, a valuable finding in itself.  Demand doesn't increase even when 20% of it now arrives online.  Nor have we seen overall reductions.
The second test is at the patient level, where we offer symptom specific NHS Choices information to patients.  Many view this and find it helpful, but very few are deflected from consulting:  we measure this continually, so far only 30 out of 38,000 episodes.
Then this Dutch study arrives, high quality evidence of 12% overall demand reduction.  Enormously interesting, because the Dutch registered list and capitated system is similar to ours in the NHS (though insurance funded).  The reduction was over 2 years and the result not only of the technology but also a complex intervention of GPs advising and encouraging their patients to use it.
But the technology matters too.  It's notable that while NHS Choices is also very popular, there is no evidence of demand reduction as achieved by thuisarts.nl.  It was created by NHG, the Dutch equivalent of RCGP.  The differences between the two websites may appear subtle, but the fact is, one of them works.
Our aim with askmyGP has always been to make it easier to manage demand, and it's delivering.  One practice manager told us this week, "can't tell you how helpful the online system is".
But reducing demand has been an aspiration, subject to finding something that works – perhaps we are now a little closer.
Some of you reading this may be in a position of power and influence.  With these new facts, I know what I'd do.
Harry Longman
Saturday, 18 February 2017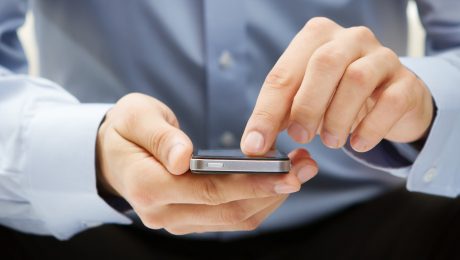 Dealing as I do with GPs week after week I admit to a twinge of envy that I will never personally be able to help a patient as a doctor, while they get the privilege every day.
But we get a little something from the feedback patients leave on askmyGP, and I wanted to share with you everything that's come in the last 24 hours.  Each one carries a story, and they are typical of recurring themes over the last two years.
They range from the simple, for which I'm grateful:
"Excellent facility." male 54
to the more specific:
"Well structured questions to analyse symptoms etc."  male 62, sciatica
solving a real problem for many stressed parents:
"Much better as can use at any time and also don't have 2 keep trying 2 get through on the phone in the morning"   Parent of  3 year old, earache
and towards the other end of a lifespan, relief about the:
"Option for relatives of elderly patients."  on behalf of a 96 year old
Improving access without increasing surgery hours, and the importance of rapid response:
"This system worked well for us the first time we used it. We emailed out of hours but got a fast response as soon as the surgery opened."  male 81
Lastly something rather special, helping the clinical encounter itself by changing the channel:
"I get nervous talking about personal matters – this way the Dr can see what they are dealing with prior to speaking with me"  female 44.
The desire to help one another runs deep in the human psyche, and I think that is why, above all the cacophony of crisis, the long term studies of job satisfaction always feature GPs near the top.
Don't talk yourselves down, and don't dwell on the latest "GP-as-victim" blog in the columns of Pulse.  Margaret McCartney writes powerfully in this week's BMJ on the intrinsic value of long term relationships which GPs enjoy with their patients, unique not only among the professions but specific to general practitioners.
Treasure it, enjoy it, guard it.
Very best,
Harry Longman
PS Many more have enquired since last week about how to get Resilience funding for their practice to improve service and workload.  We are doing our best but it seems time is tight, so please get in touch soonest.
PPS I'm a big fan of Julian Patterson's NHS Networks blog and this week's consultation on STPs is a must.  Light up a grey day!